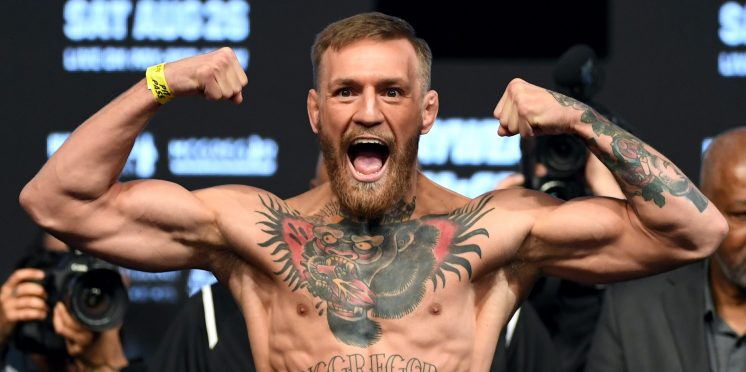 Conor McGregor's most controversial moments
Conor McGregor, regardless of what you think about him, brings an amount of colour wherever he goes. The Irish star is one of the all-time great UFC fighters but he's found headlines easy to come by even when he's not been inside the famous Octagon. After his latest outbursts on Twitter about a potential return to action, we've taken a look at McGregor's most controversial moments.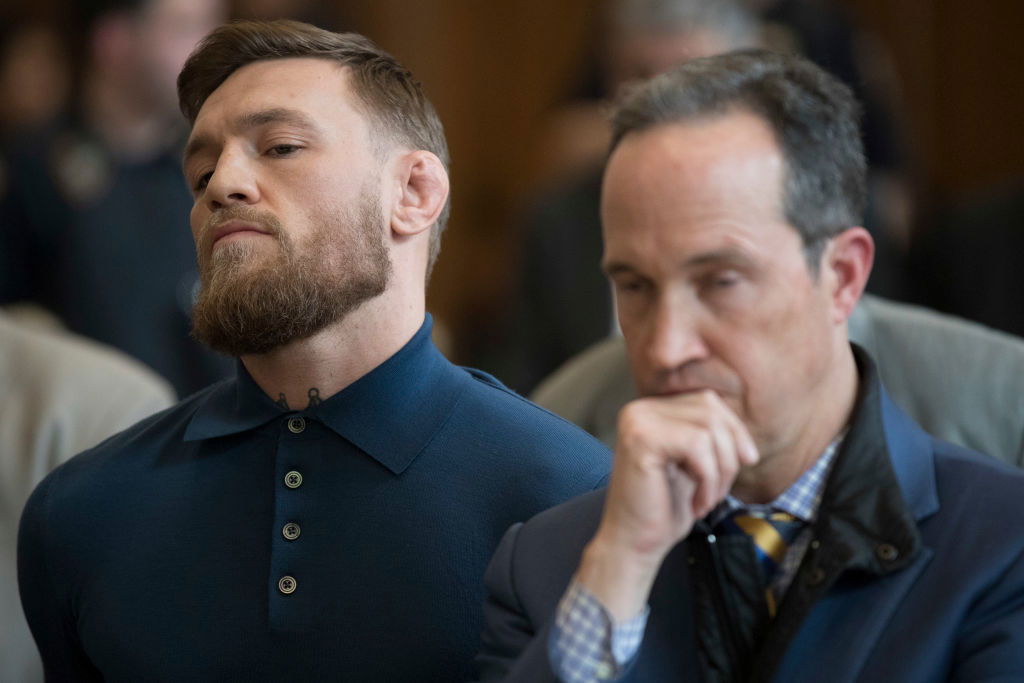 The Brooklyn bus attack
He and a group of friends proceeded to cause a great deal of disruption, climaxing with the Irishman throwing a number of items at a bus full of fighters, injuring Michael Chiesa badly enough to force a withdrawal from his fight. McGregor was in the building to confront long-time rival Khabib Nurmagomedov. He ended up being charged with count of disorderly conduct and was ordered to perform five days of community service and attend anger management classes.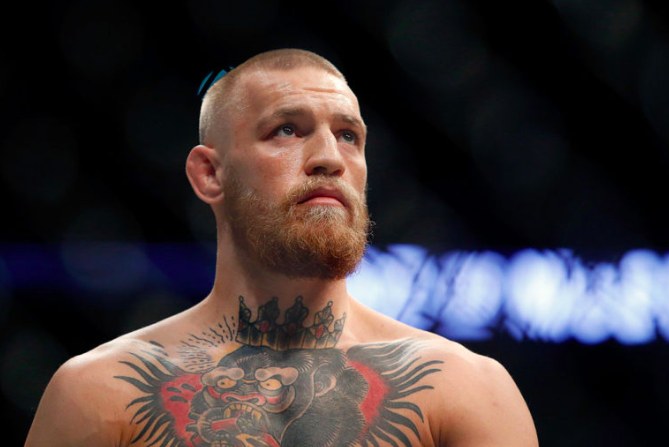 He kept calling a German fighter a Nazi
When McGregor met Denis Siver of Germany in 2015, the showman tweeted "Kiss them feet, Nazi".
The following apology wasn't awfully sincere either – "Ich bin sowwy. Now about them feet…"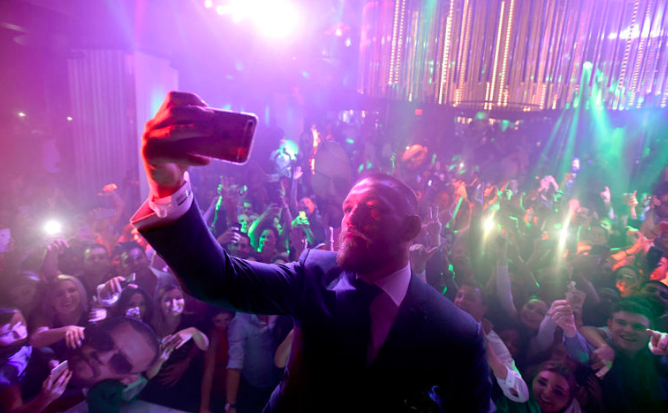 He threatened to kill people from Jose Aldo's city
Prior to his 2015 fight with Jose Aldo (in which he knocked the Brazilian out in 13 seconds), McGregor said: "In previous times I would invade his favela on horseback and would kill anyone who wasn't fit to work, but we're in a new time, so I'll whoop his **** instead.". Perhaps not the most sensitive approach to a fight.
Bottle throwing incident at UFC 202
Prior to his UFC 202 Nate Diaz rematch, a press conference boiled over and saw the volatile McGregor launch energy drinks across the room, in the direction of Diaz and his team. Fined $25,000, the lightweight also had to fulfil 25 hours of community service.
The absolute madness at Bellator 187
Attending the event to support fellow countryman Charlie Ward, an apparent knockout by the Irishman prompted McGregor to jump into the octagon. Despite not being a registered cornerman for Ward, McGregor was in the octagon before the fight had even been declared over, as the referee tried to discern if the knockout had taken place after the bell. A fracas ensued with the referee, and later a commissioner.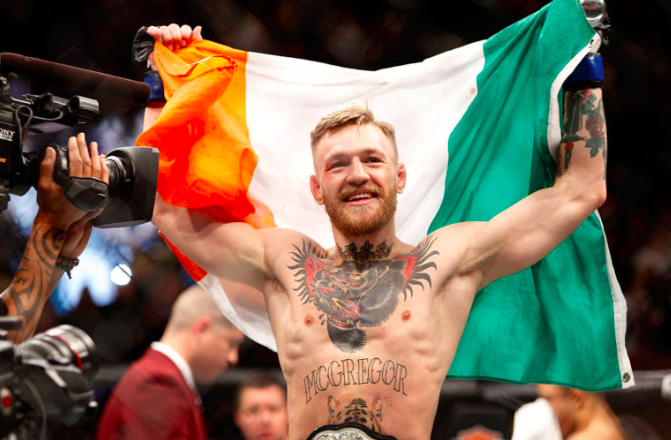 UFC 200 no-show
McGregor decided he did not have enough time to fulfil his media duties ahead of UFC 200, where he was scheduled to face Nate Diaz in a rematch. UFC president Dana White was furious with McGregor's and decided to pull him from the fight card.
Racism allegations
During the world tour ahead of his fight with Floyd Mayweather, McGregor was accused of racism on plenty   of occasions. At one point, he told Mayweather to "dance for me, boy!". His defence from the allegations was hardly brilliant either as he denied being a racist as he was "black from the bellybutton down."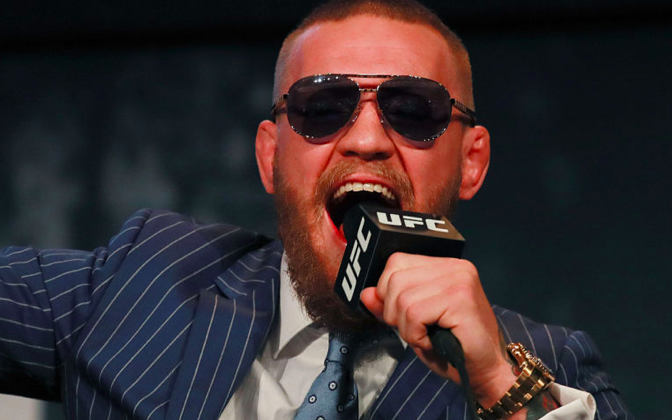 Homophobia
McGregor was, once again, criticised when he was overheard referring to Andre Fili as a "f****" after the American defeated his good friend Artem Lobov at UFC Gdansk. In a rare moment of sincerity, McGregor did apologise for his comments, saying: "I'm human; I slip up, I say stupid things every damn day. All I can (do) is hold my hand up and apologise if anyone was offended."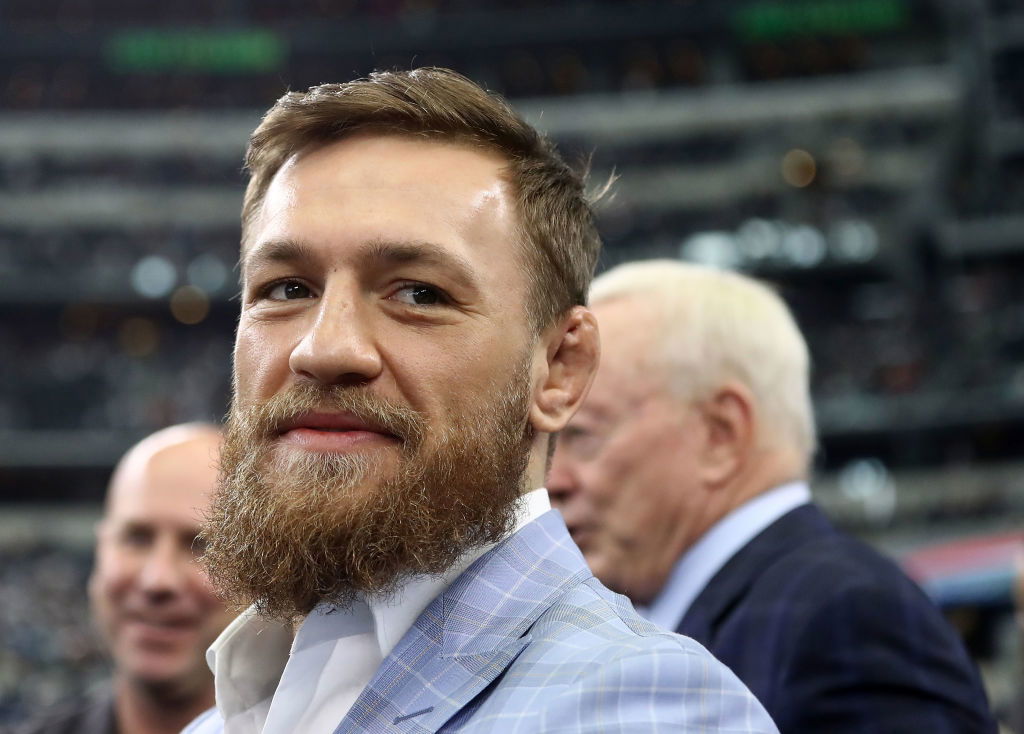 Speeding
Back in March 2017, McGregor was caught speeding at 158kph in a 100kph zone and was fined. A few months later, he was caught doing 154kphn in a 100kph zone. He was fined again and was also banned from driving for six months.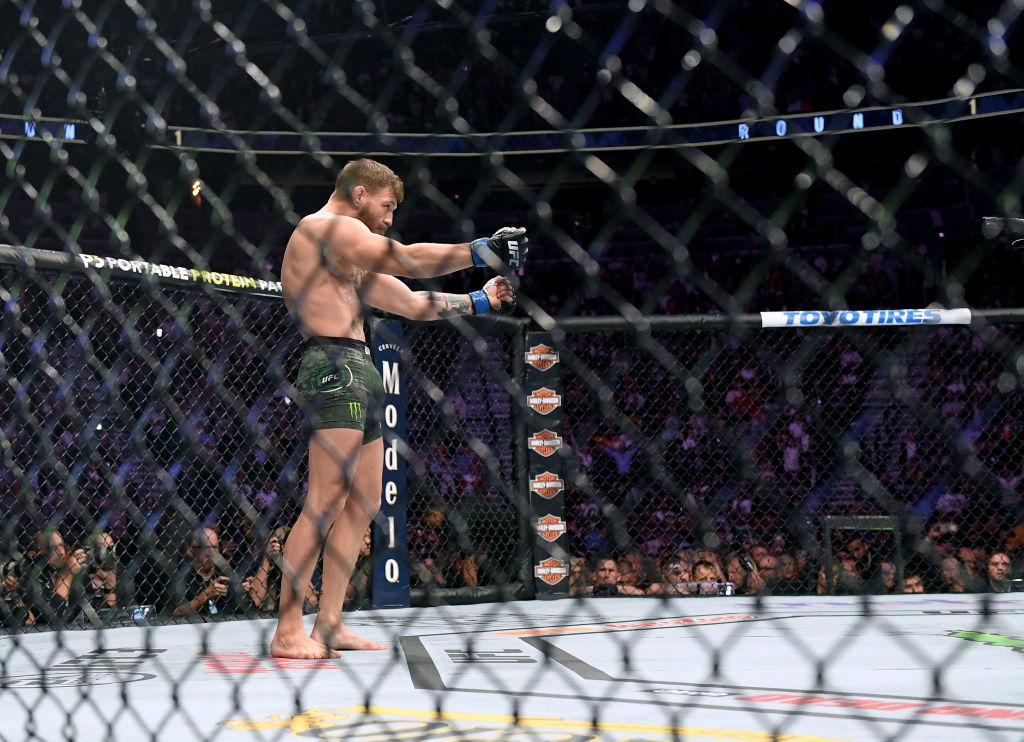 Bar Assault
Back in August 2019, American outlet TMZ Sports released a video which appeared to show McGregor punching another man at The Marble Arch Pub in Dublin. The Irishman ended up in court. He pleaded guilty to the assault and was fined €1,000.
---