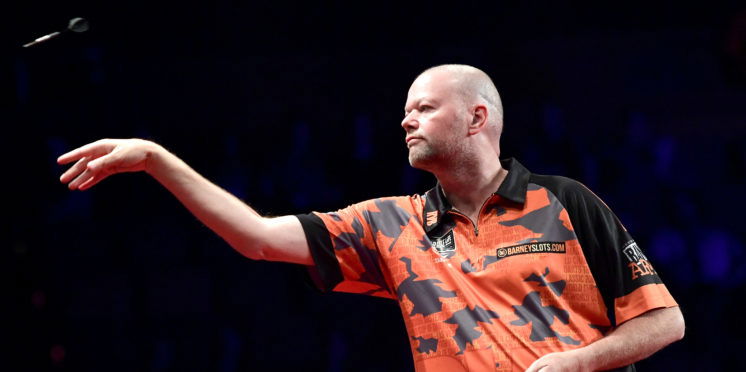 Van Gerwen victorious again as Dutch rival is thrashed in New Zealand
Van Gerwen retained his New Zealand Darts Masters as he hammered Raymond Van Barneveld 8-1 in the New Zealand Darts Masters.
MVG only just managed to get past Kyle Anderson in the first round, defeating the Australian 6-5, before beating Gary Anderson 8-5 with a much more convincing performance. An 8-3 victory in the semi-final over Rob Cross was probably the easiest hurdle in his route to the final, with the former World Champion being out of form in that game.
This was a vastly improved tournament for James Wade, who managed to beat Peter Wright in the quarter finals to face off against Van Barneveld. This was the last New Zealand Darts Masters tournament for Van Barneveld, who's retiring at the end of the year. The Dutchman will take great pride from this showing in Hamilton.
Match Review:
Van Barneveld had a really good chance to break in the first leg of the final, missing two darts at D4 on Van Gerwen's throw. That missed opportunity allowed Van Gerwen to take advantage and win the first leg. The veteran also missed a double in the second leg and Van Gerwen needed no second invitation to take a quick 2-0 lead.
High scoring MVG on the trebles meant that Van Barneveld didn't get another chance at a double in the third leg, despite Mighty Mike missing three darts at D16. The fourth leg looked like it was in Van Barneveld's favour, before he threw a dart in T1 instead of the treble 20 on a 80 checkout. A loose dart aiming for T19 meant that he spurned a glorious opportunity to get a shot at double top and regain control. Instead, MVG took out a 100 finish with ease to take a 4-0 lead.
Things weren't going to get any better for Van Barneveld, who lost the fifth leg after a 66 finish from his opponent. A D9 finish from the young Dutchman after missing double 18 was impressive and it looked like it might be a whitewash in the final. The only leg that RVB won was just before the break with a double ten finish to take the score to 5-1. Barney needed to do something drastic in the break to turn the game on its head, something he didn't manage to do.
Van Gerwen needed to take out the 75 finish he left himself in the seventh leg with Van Barneveld waiting to break his throw on double top. Emotions were running high for MVG, who let out a big roar of relief as he took a 6-1 lead in Hamilton.
In the following leg, Van Gerwen scored a vital 180 to leave himself a 130 finish on Barney's throw. He was very close to taking this out, narrowly missing D5. However, Van Barneveld was wasteful on his doubles again which meant that Van Gerwen broke his throw with a D2 finish.
Van Gerwen now had the darts to finish the match, something which he did on a D16 finish. RVB didn't even get the chance to save the match with a checkout.
Tournament Results:
First Round:
Peter Wright 6 – 1 Damon Heta
James Wade 6 – 5 Craig Caldwell
Daryl Gurney 6 – 2 David Platt
Raymond van Barneveld 6 – 5 Cody Harris
Michael van Gerwen 6 – 5 Kyle Anderson
Gary Anderson 6 – 3 Haupai Puha
Rob Cross 6 – 2 Warren Parry
Simon Whitlock 4 – 6 Ben Robb
Quarter Finals:
Peter Wright 4 – 8 James Wade
Daryl Gurney 6 – 8 Raymond van Barneveld
Michael van Gerwen 8 – 5 Gary Anderson
Rob Cross 8 – 3 Ben Robb
Semi Finals:
James Wade 5 – 8 Raymond van Barneveld
Michael van Gerwen 8 – 3 Rob Cross
Upcoming PDC events:
October 6th – 12th: World Grand Prix
October 19th – 20th: Champions League of Darts
October 24th – 27th: European Championship
November 1st – 3rd: World Series of Darts Finals
November 22nd – 24th: Players Championship Finals
---