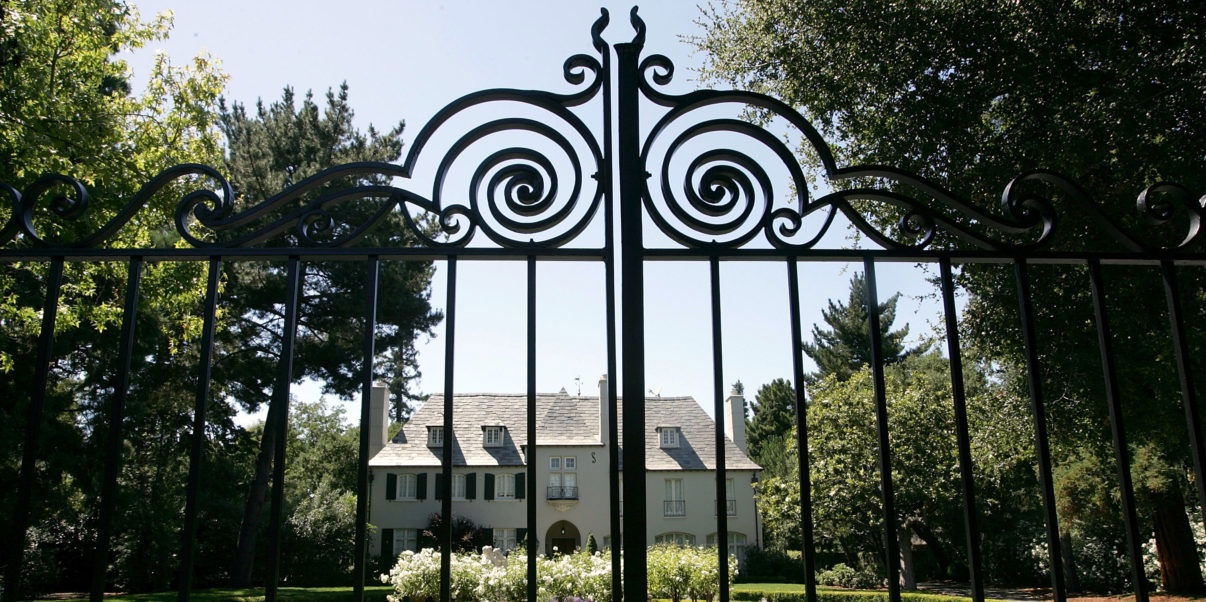 Don't get too jealous! The best mansions owned by sports stars
As we all know, sports stars are often handsomely paid and as such, they are able to purchase some truly amazing things. As well as the cars, the jewellery, and the designer clothes, they often spend their cash on luxurious mansions. Take a look at some of these amazing homes and don't get too jealous!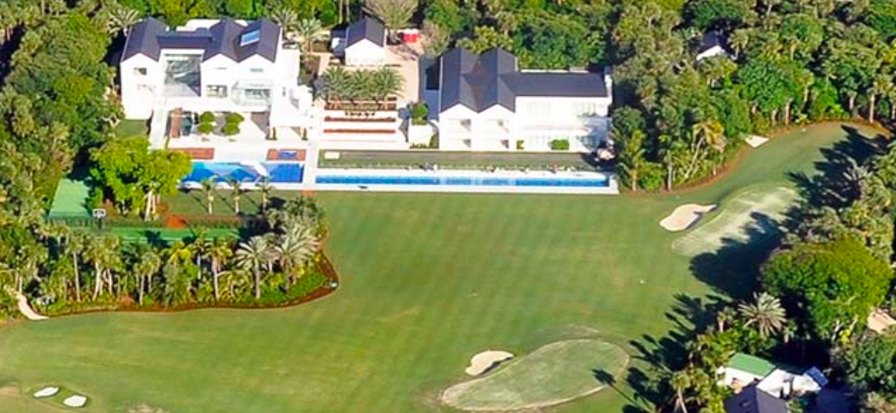 Tiger Woods
Tiger Wood's $60million home in Jupiter Island, Florida comes with a 100-foot lap pool. a four-hole golf course, a dive pool, a tennis/basketball court, a guest house, a gym, a private beach and two yacht docks!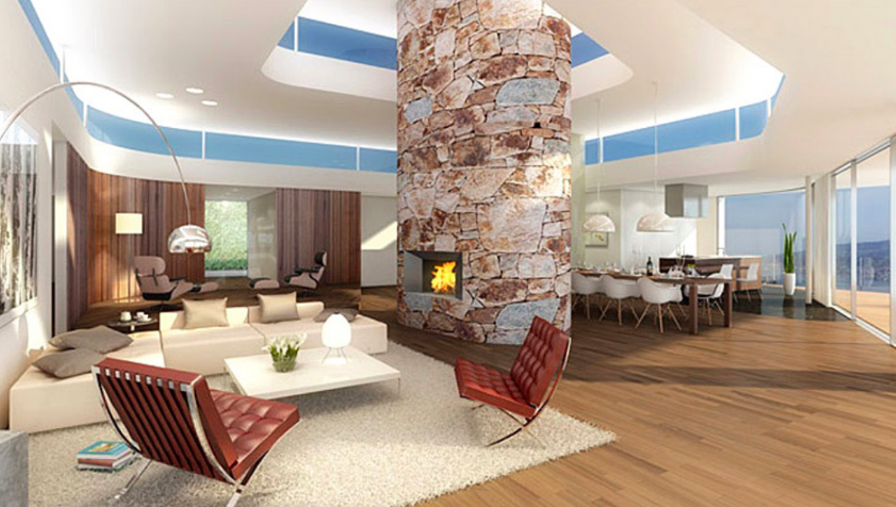 Roger Federer
As one of the best tennis players of all time, Roger Federer is entitled to splash out $9.2 million on a glass mansion in Wollerau, Switzerland. Situated overlooking Lake Zurich, the beautiful home comes complete with a wrap-around balcony and a pool.
Rory McIlroy
Rory McIlroy is quickly becoming one of the wealthiest sportsmen on the planet and as such, he's been able to splash out on this $9.5milllion in Palm Beach Gardens, Florida. The house comes complete with a gym, a putting green, a sunken bar, a pool and a hot tub. Added to that, it's close to the PGA National Course at the PGA National Resort and Spa.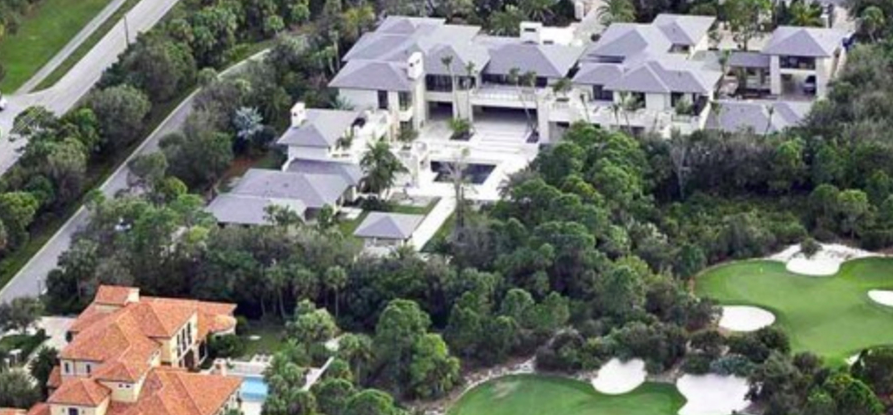 Michael Jordan
Ex-NBA star Michael Jordan's $12.4million home in Jupiter, Florida is situated right next to the exclusive Bear's Club golf course where he plays regularly. His mansion comes complete with a guard tower to help keep out any bad guys!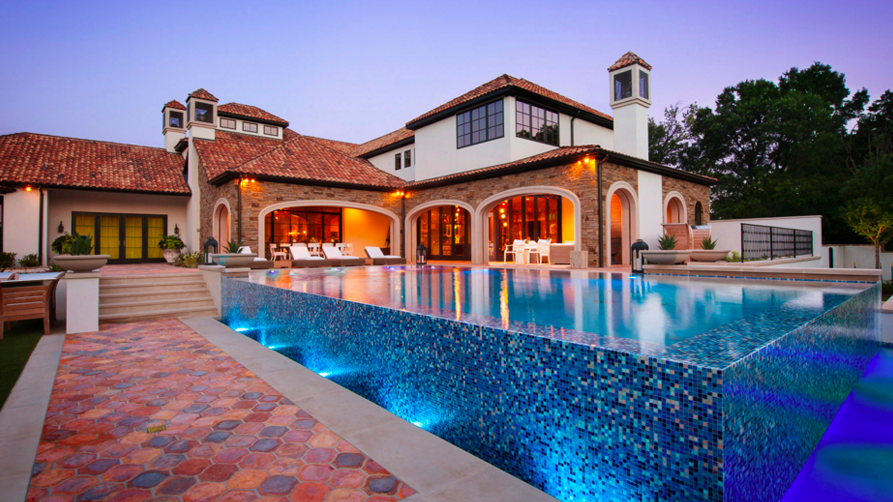 Jordan Spieth
Jordan Spieth has plenty to be happy about! He's one of the best golfers on the planet and he gets to relax in this lovely mansion in Dallas, Texas. His $7.1million home comes with a glass mosaic infinity pool, a fire pit, a golf simulator and a wine cellar.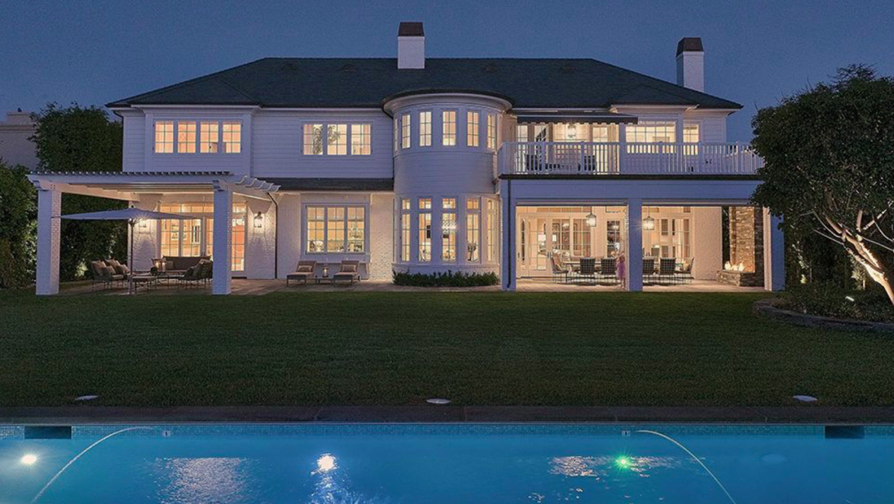 Lebron James
Lebron James is one of the richest athletes on the planet, combining big wages with even bigger endorsement deals. His $21million home in Brentwood, California contains a pool, a cabana, a deck, and two backyard patios so the James family can enjoy the beautiful California weather in comfort.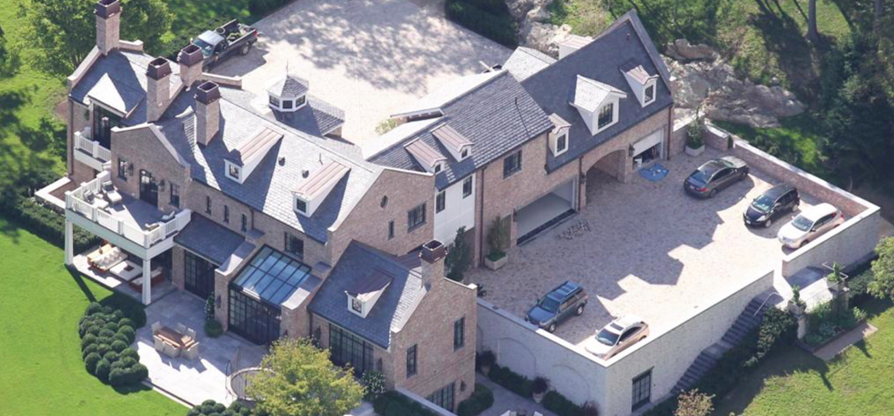 Tom Brady
Tom Brady has the life that most people aspire to have. He is the greatest quarterback in NFL history, he's a multi-millionaire and he is married to supermodel Gisele Bündchen. Not bad! He must walk around his home in the Brookline Country Club, Massachusetts with a huge smile on his face.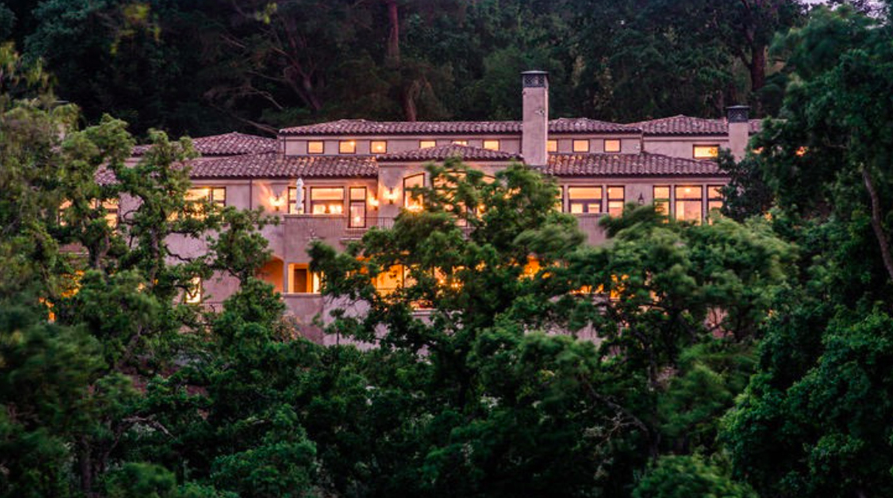 Steph Curry
For those who don't know, Steph Curry is a star in the NBA and his earnings are increasing by the month. His $3.2million home in Walnut Creek, California comes with an outdoor kitchen, a games room, and wine cellar.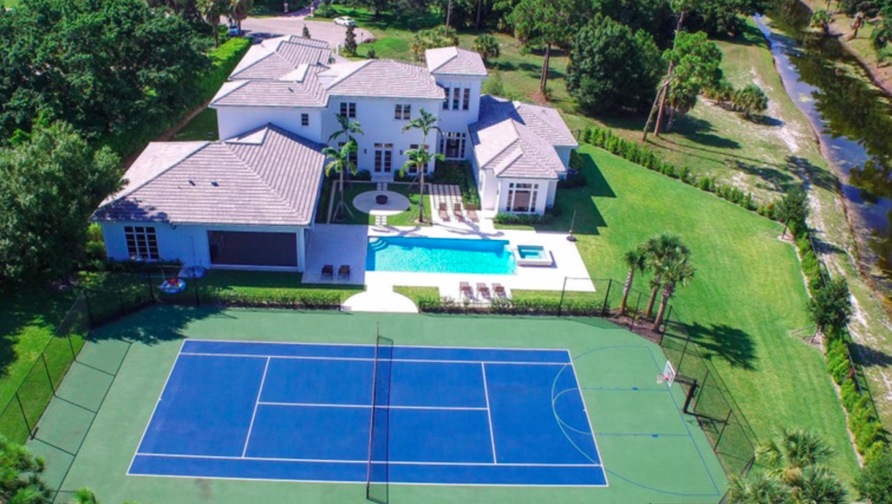 Serena Williams
Serena Williams is arguably the greatest female tennis star of all time and has earned in excess of $75million in prize money. With some of that cash, she spent $2.5 million on her home in Jupiter, Florida which, unsurprisingly, has its own tennis court.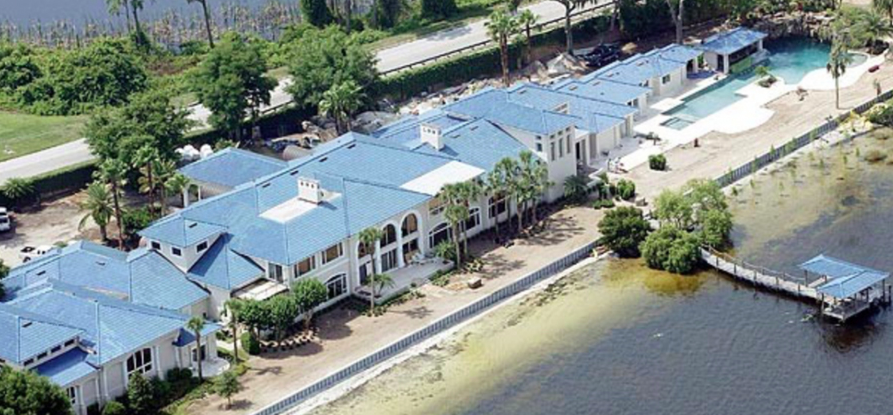 Shaquille O'Neal
Shaquille O'Neal was a dominant force in the NBA for years and by the looks of things, he was handsomely compensated! His $8million, 70,000-square-foot, home in Windermere, Florida represents Shaq; it's larger than life!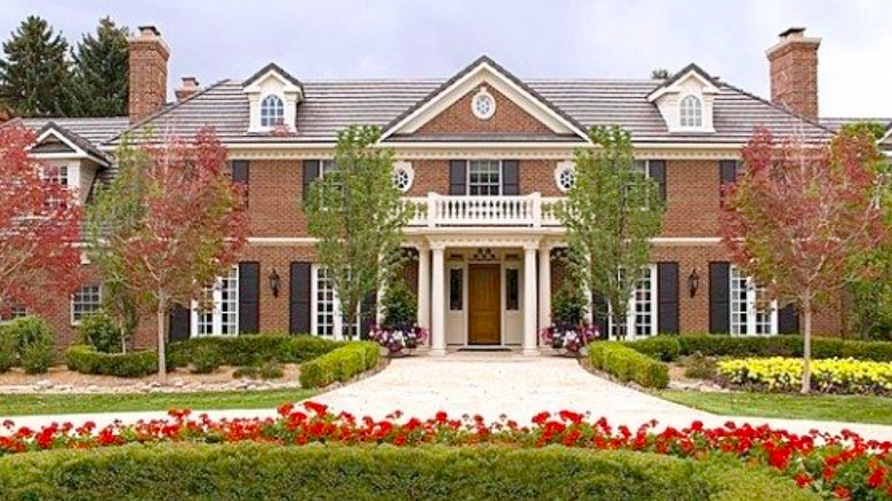 Peyton Manning
Peyton Manning retired from the NFL after 18 years and went out as a Super Bowl champion. He is one of the best quarterbacks of all time and having retired, he'll be able to spend plenty more time in his beautiful mansion in Cherry Hills Village, Colorado.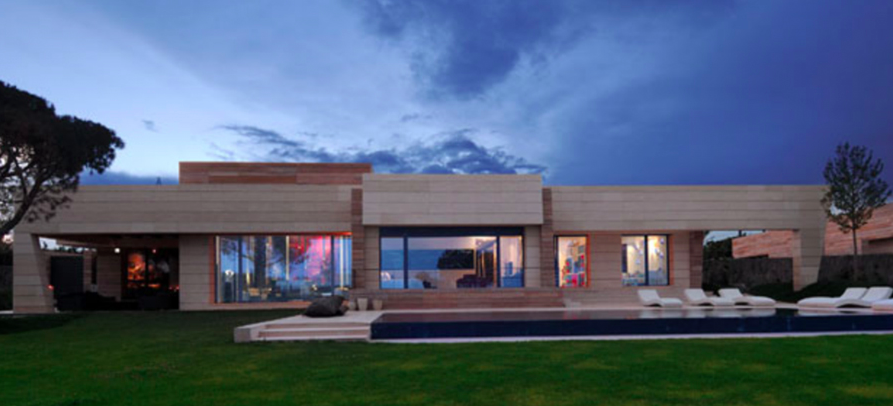 Cristiano Ronaldo
Cristiano Ronaldo's $7.1 million minimalist mansion in Madrid has an infinity pool for him to relax in. He also has initials etched into the countertops, marble floors, and the front door, just to remind him exactly who he is. Despite moving to Turin, he still owns his property.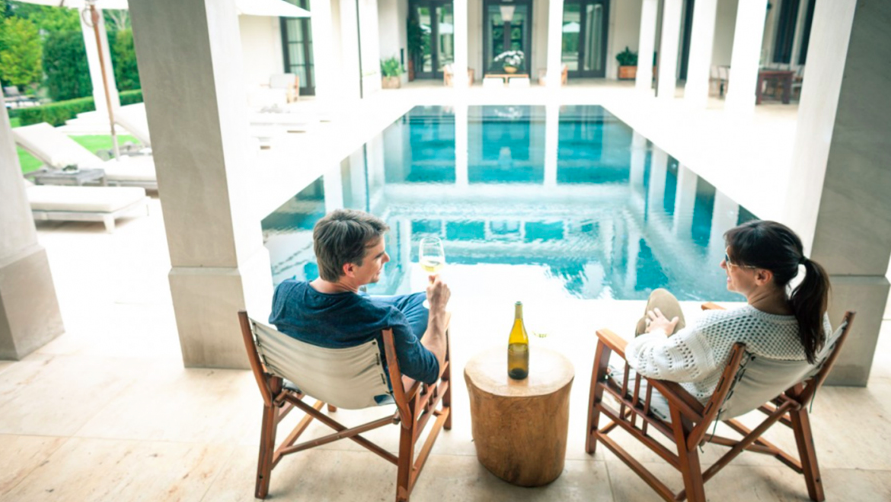 Jeff Gordon
Former NASCAR star turned broadcaster Jeff Gordon has earned $144 million in his career, so he was able to splash out on his huge mansion in Charlotte, North Carolina. His compound comes with a wine cellar and a zero-edge pool.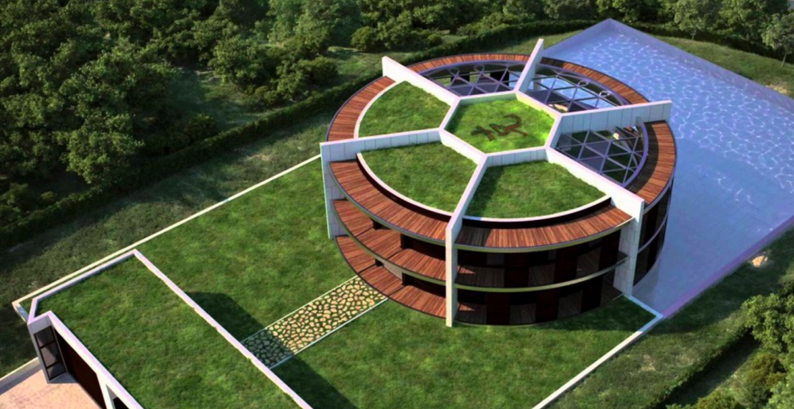 Lionel Messi
Lionel Messi's home perfectly illustrates his obsession with football. The garden and pool are made to look like a football pitch whilst the three-story house is designed to look like a ball.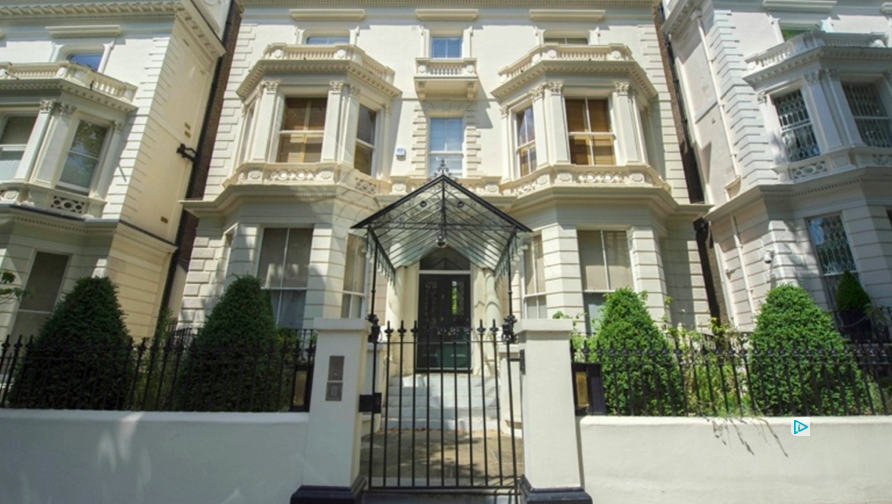 David Beckham
Nobody illustrates the athlete/celebrity crossover more than David Beckham. The former Manchester United and Real Madrid star spent $50million on his London home which comes with a gym, a spa and a massage quarter.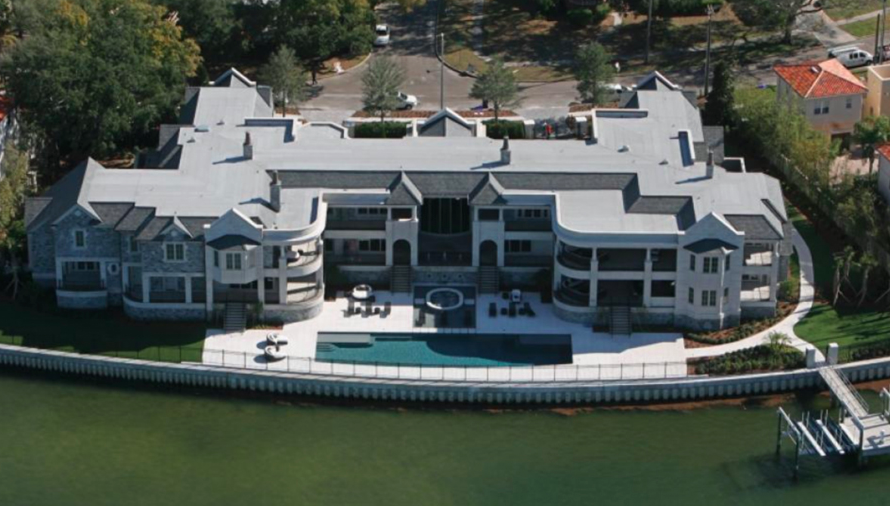 Derek Jeter
Retired baseball star Derek Jeter spent $13millon on his waterside home in Tampa, Florida. It contains a private dock for his boat as well as a waterside pool.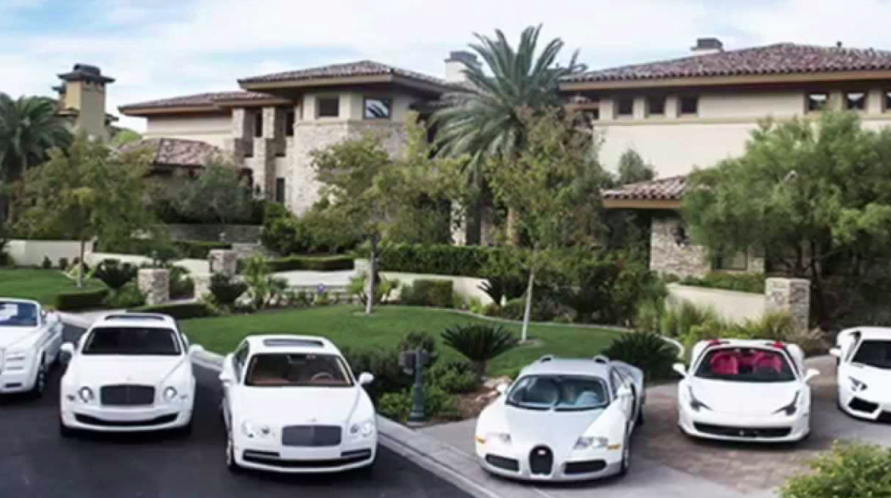 Floyd Mayweather Jr
No athlete likes to splash the cash more than Floyd Mayweather Jr and the undefeated boxer likes splashing the cash. His home in Las Vegas Nevada comes with some over the top features, such as a garage for his ridiculous car collection and a 12-person shower. Whatever floats your boat, Champ!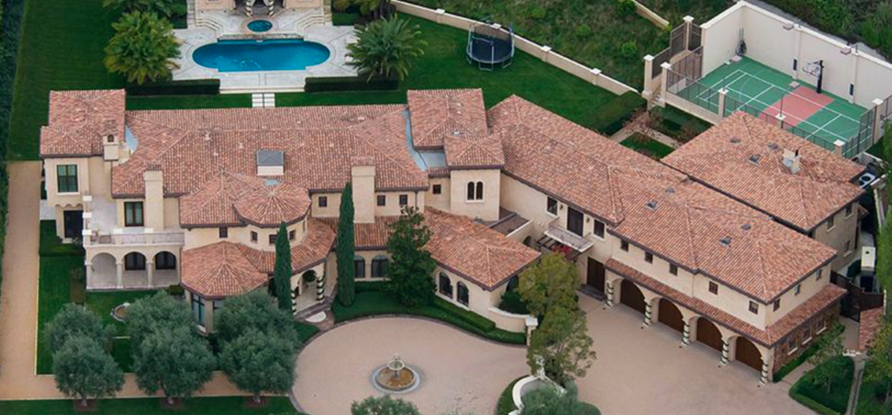 Barry Bonds
Ex-baseball star Barry Bonds spent $ 25million on his beautiful home in Beverley Park, California. It comes complete with a gym, a movie theatre, and a pool house.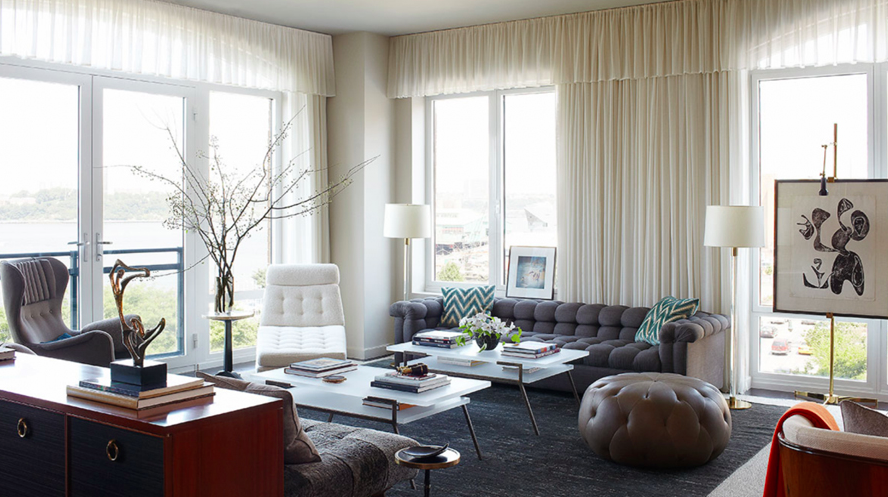 Jimmie Johnson
NASCAR driver Jimmie Johnson decided to spend some of his winnings on this contemporary condo in Manhattan, New York. There isn't much space to have a huge mansion in Manhattan, but Johnson is happy with his small(ish) home.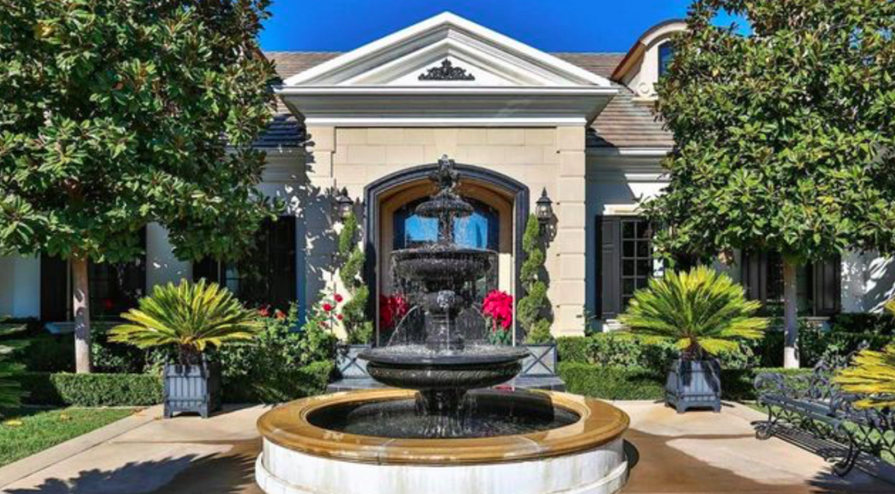 Wayne Gretzky
Wayne Gretzky is probably the greatest ice hockey player of all time. His $8.2 million luxurious home in Westlake Village, California comes complete with a courtyard and a backyard pool.
---