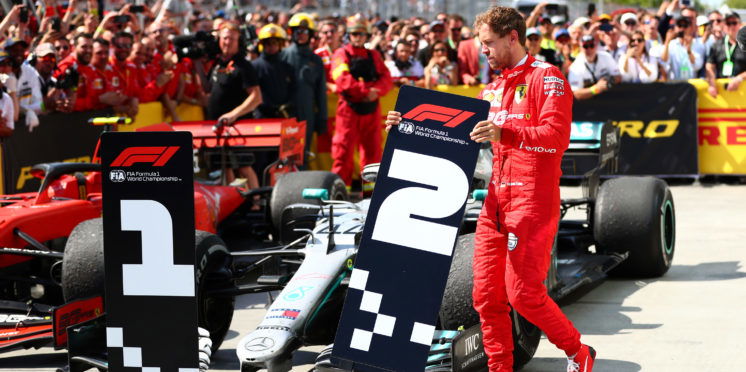 Where do Vettel's antics rank among F1's most controversial moments?
The rivalry between Lewis Hamilton and Sebastian Vettel hit a fiery new level following the Canadian Grand Prix, with the latter finding himself in the headlines for his antics after the race. Vettel was hit with a five-second penalty after nearly forcing Hamilton into a wall and subsequently lost the race. It was fair to say he was a little unhappy and during the aftermath, he was seen swapping the 'number 1' sign that was placed in front of Hamilton's car with the 'number 2' that was in front of his own. That incident got us looking back at some other controversial moments in F1 history: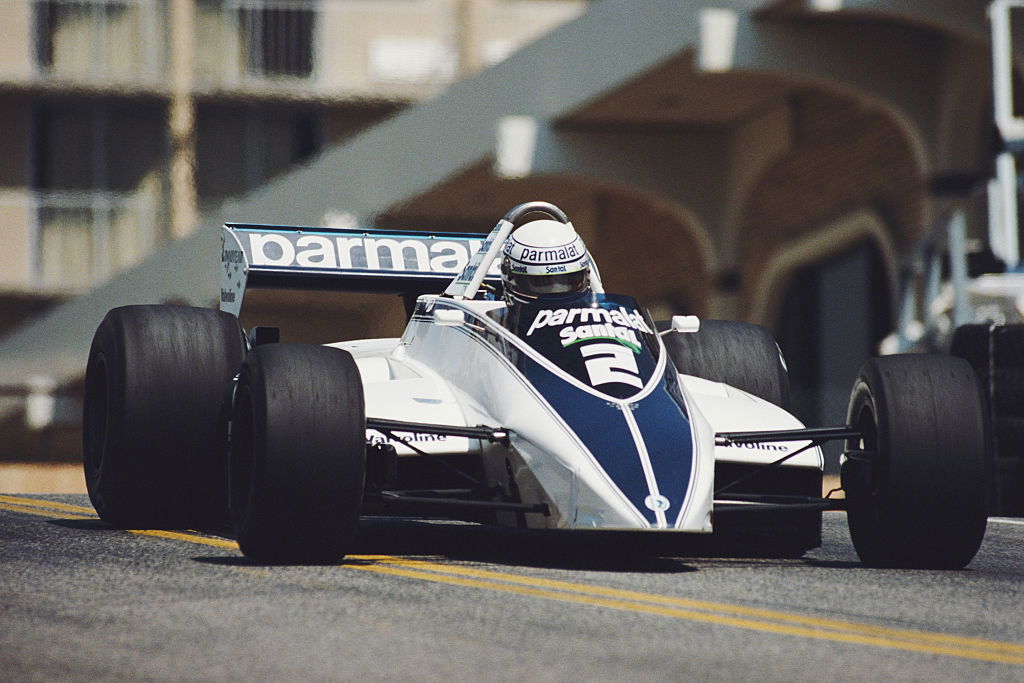 Watergate - 1982
Way back in 1982, there was a mix of turbocharged cars and naturally-aspirated engines and some felt that there were being put at a disadvantage. Williams and Brabham reportedly tried to work around this by using a reserve water tank that would be dumped mid-race, before being refilled before being weighed again after.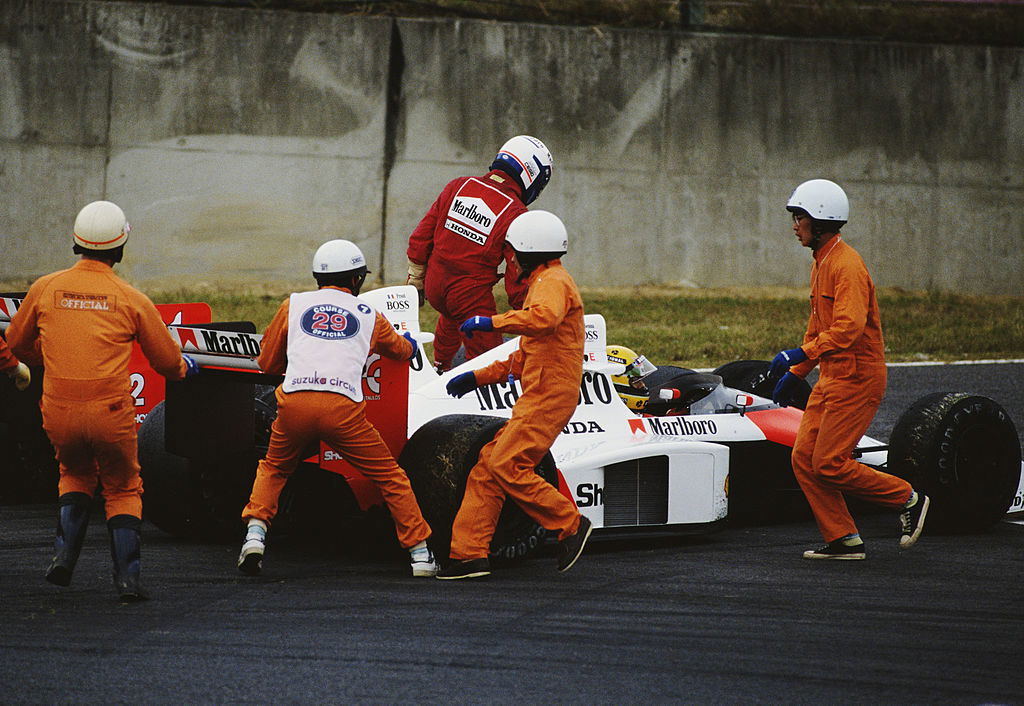 Prost vs Senna - Japan, 1989
The 1989 Japanese Grand Prix would become one of the most notorious races in Formula 1 history as Alain Prost turned and crashed straight into his teammate Ayrton Senna at the final chicane. Prost abandoned his car whilst Senna was later controversially disqualified for a push restart, resulting in Prost winning the Drivers' Championship.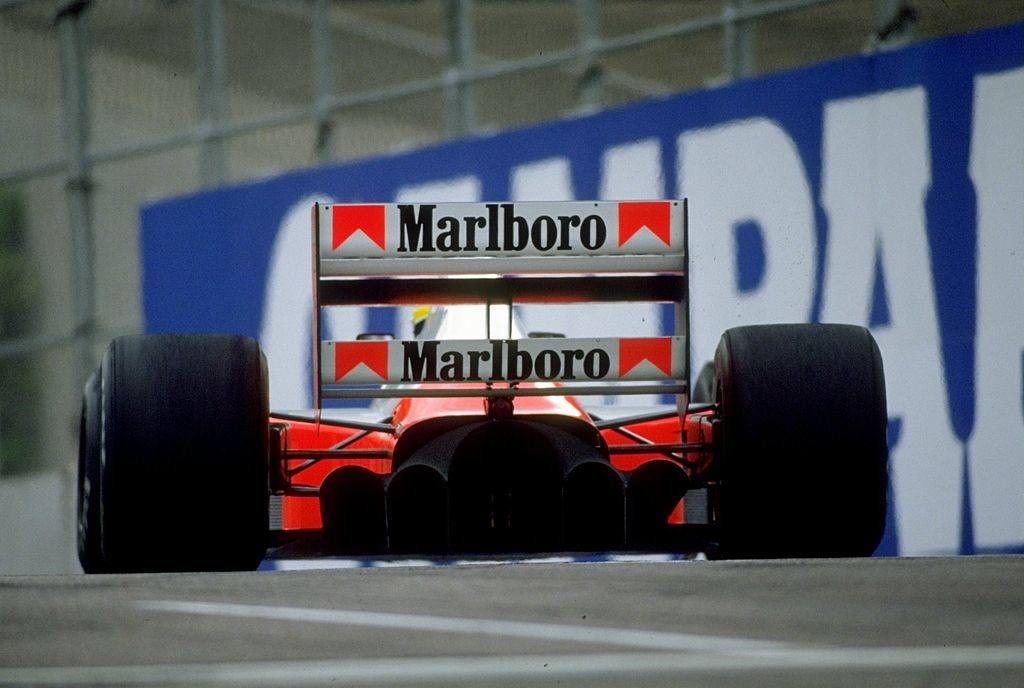 Senna vs Prost - Japan, 1990
In a remarkable 'deja vu' incident, Senna and Prost would collide once more at the Japanese Grand Prix in 1990. The first corner collision saw both drivers retire from the penultimate race of the season and this time it was Senna who was handed the World Championship as a result.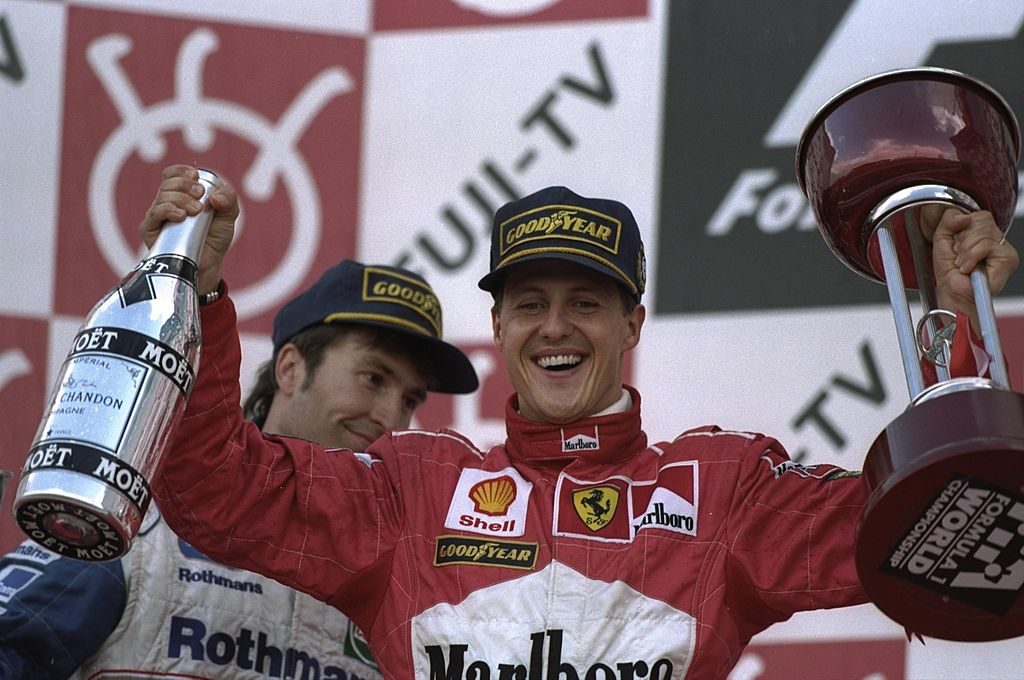 Schumacher 'cheating' 1994/1997
The 1994 Australian Grand Prix saw Michael Schumacher crash his car straight into the Benetton os his title rival Damon Hill. Both drivers were forced to retire and Schumacher was crowned world champion as a result. Hill argued that Schumacher had purposely knocked him out of the race. At Spain in 1997, Schumacher 'unintentionally' repeated the same move on then title rival Jacques Villeneuve. The FIA found Schumacher guilty of purposely trying to knock Villeneuve out of the race and he was disqualified from the championship.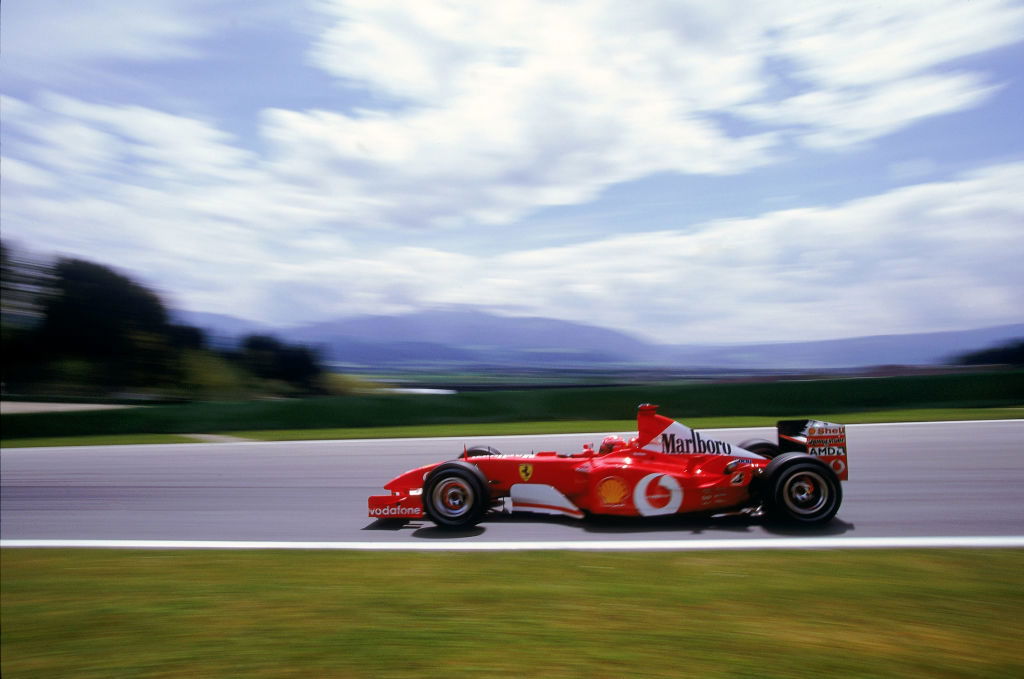 Schumacher's 2002 Austrian win
Michael Schumacher's 2002 Austrian Grand Prix win forced the FIA to bring in new rules after Rubens Barrichello, who was leading at the time, allowed Schumacher to pass him and win the race following orders from Ferrari.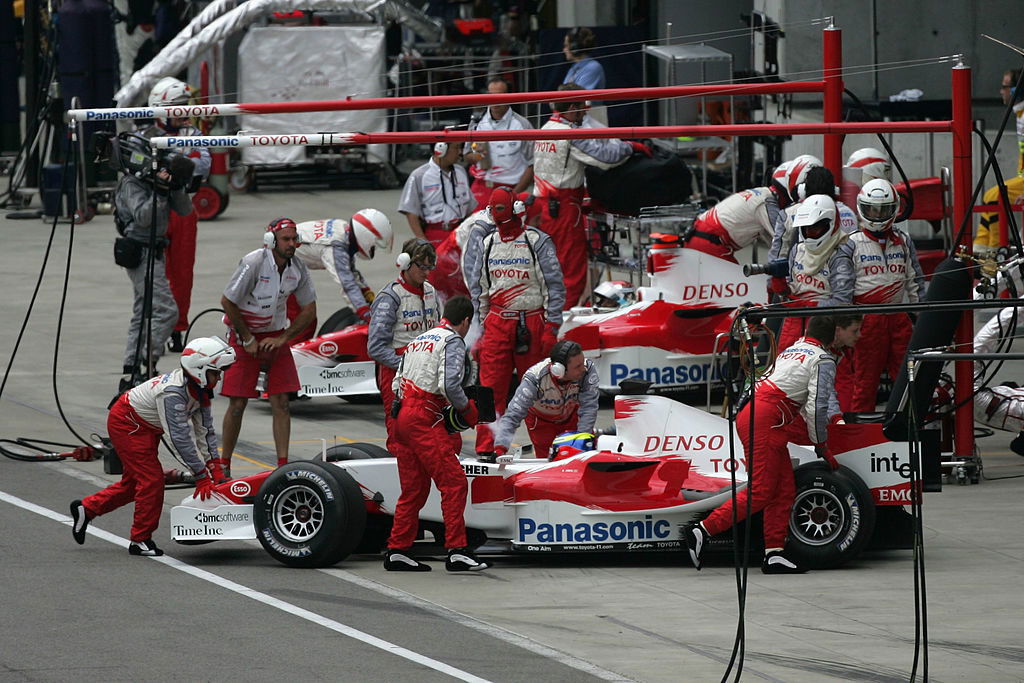 Six car race - USA, 2005
Branded as one of the strangest Formula 1 races to have ever taken place, the 2005 US Grand Prix was a race between just six cars. After Ralf Schumacher's tyre punctured during practice, Michelin informed the seven teams that used their tyres that they were unsafe and would fail after just 10 laps. As a result, the 14 drivers on Michelin tyres boycotted the race leaving just six cars to battle it out for victory.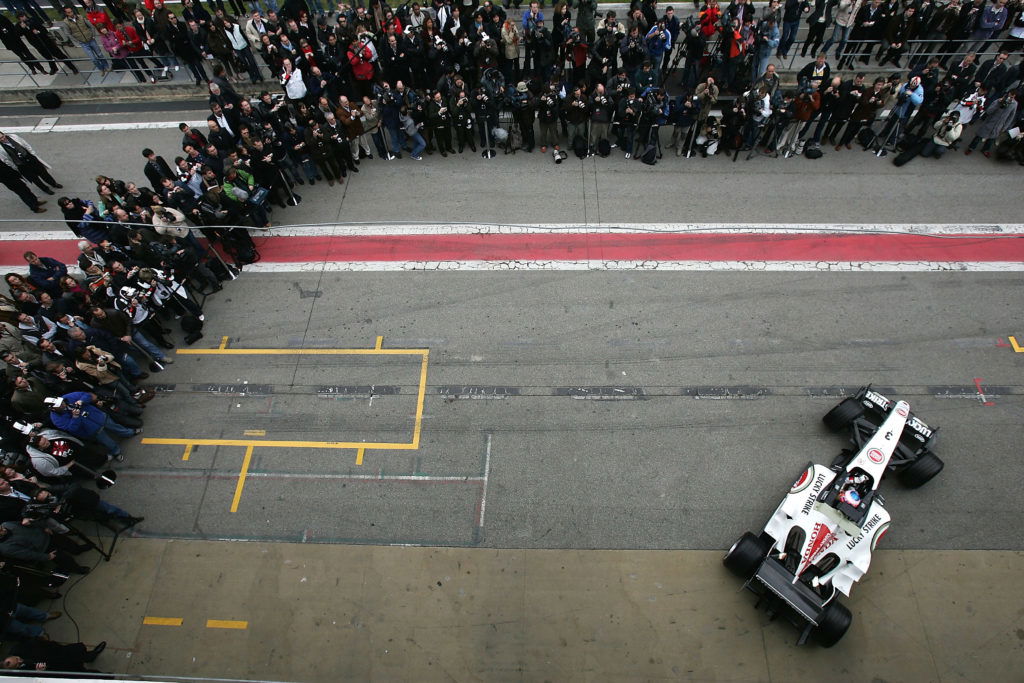 BAR's weight controversy - 2005
Back in 2005, British American Racing narrowly avoided a one-year ban, but they were forced to miss the next two rounds of racing after controversy emerged through some missing weight in their cars.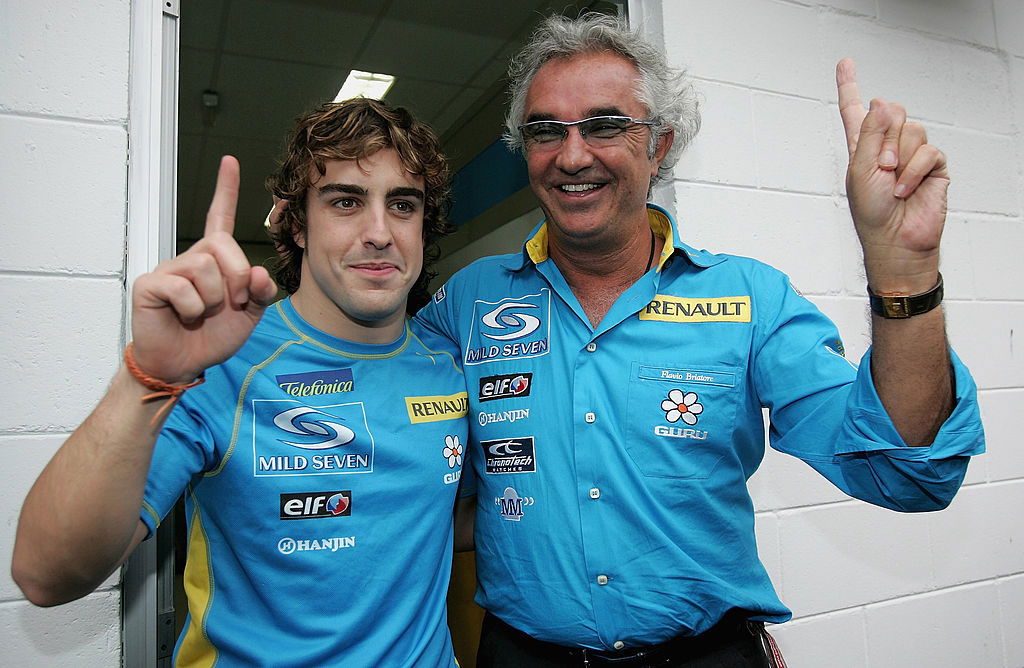 Renault scandal - Singapore, 2008
During the 2008 Singapore Grand Prix, Renault driver Nelson Piquet Jr crashed on Lap 14, at a time when his teammate Fernando Alonso was the only driver to have already pitted for fuel. Alonso went on to win the race and allegations emerged that the crash had been deliberate to give Alonso the advantage. When Pique Jr left Renault in 2009, he claimed that he had been ordered to purposely crash by Renault team principal Flavio Briatore. Briatore was charged with conspiracy and race fixing and left the team under a cloud of disgrace.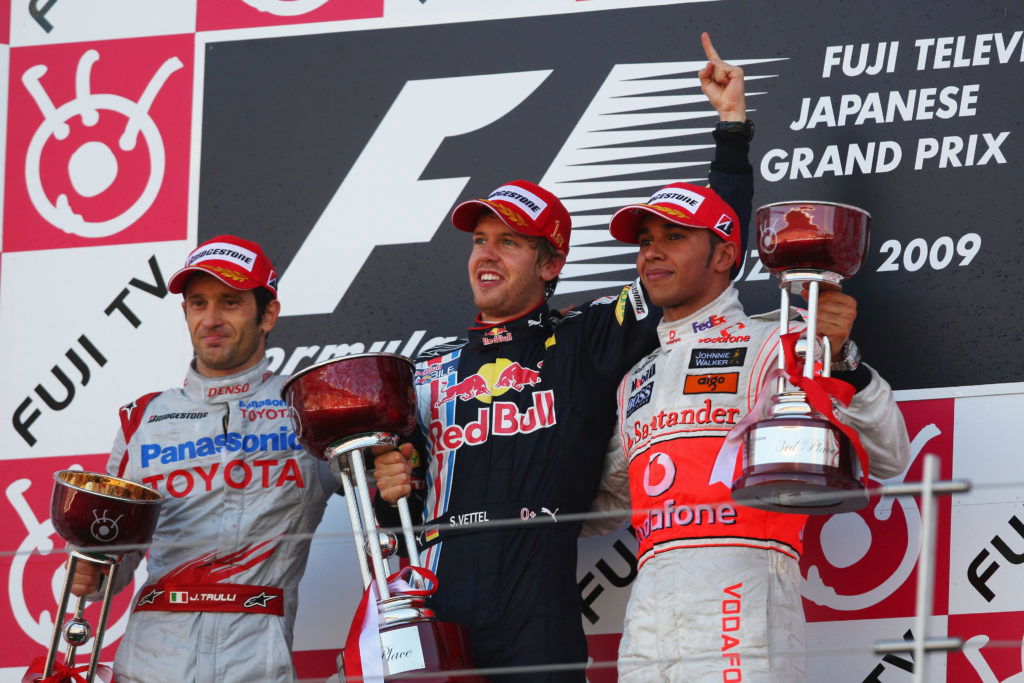 Liegate - 2009
McLaren lost their race points after they were accused of bringing the sport in disrepute. They claimed that Jarno Trulli had illegally overtaken Hamilton behind the safety car. However, it was later revealed that the latter had received instructions to let him past.
Silverstone blowout - 2013
The 2013 British Grand Prix will forever be remembered for the chaos which saw six dramatic tyre explosions during the race, including that of Lewis Hamilton who was leading the race at the time. The tyre chaos resulted in mass criticism of tyre manufacturer Pirelli.
---