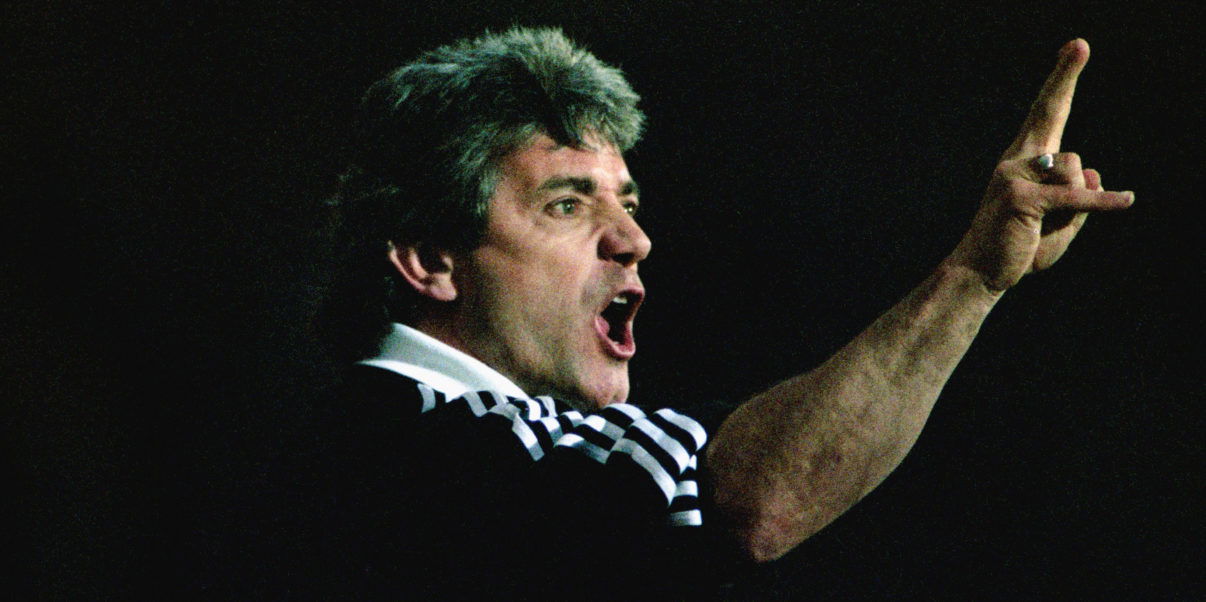 Kevin Keegan's 'I would love it!' rant and other memorable sporting outbursts
It seems like only yesterday when Newcastle United manager Kevin Keegan decided that an interview with Sky Sports was the time to lose his cool and bite back at comments made by Sir Alex Ferguson. However, it was, in fact, 23 years ago today when Keegan gave his "I would love it!" rant. After watching Newcastle's 12-point lead over Manchester United at the top of the Premier League table in January be cut down to just a single point, Kevin Keegan was starting to lose his cool. United's form looked ominous and after Newcastle beat Nottingham Forest, Ferguson stated that Forest might've not put in as much effort as they did against his side, much to Keegan's chagrin. Keegan said on live TV that Ferguson "went down in his estimations" after he made those comments, saying his side were "still fighting for this title" and, famously, that "he would love it if we beat them, love it" which still remains one of the most memorable quotes if Premier League history. Unfortunately for Keegan, his side didn't win the title and Man United did. In honour of Keegan's rant, we've taken a look at some other famous sporting outbursts.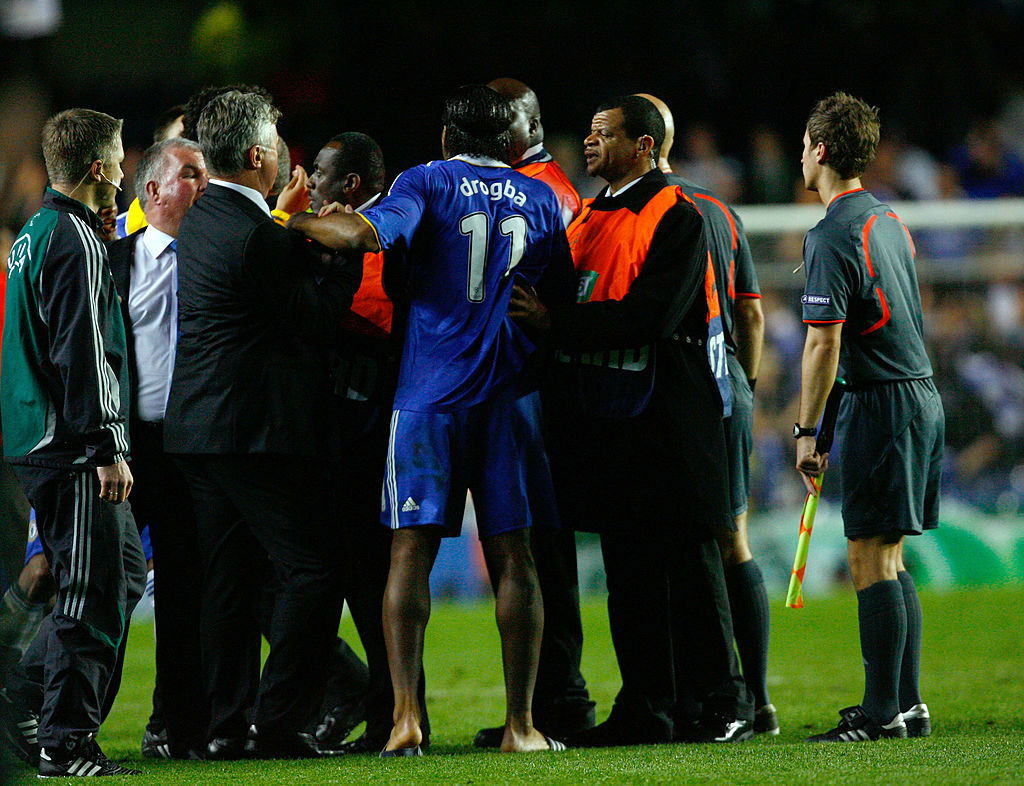 Didier Drogba goes nuts after Champions League exit
In May 2009, Chelsea suffered a crushing Champions League semi-final exit at the hands of Barcelona thanks to a 93rd minute Andres Iniesta goal which saw Barca go through on away goals. Chelsea were just seconds away from reaching the Champions League final before the Spaniard's strike, which caused some of the Blues' players to lose their cool after the final whistle. Didier Drogba was hounding referee Henning Ovrebo after the match. The referee had come under scrutiny for his terrible performance, having failed to award Chelsea some key decisions including what seemed to many as two clear penalties. In the heat of the moment, once Ovrebo was escorted down the tunnel, Drogba turned to the nearest TV camera and labelled the night "a ******* disgrace".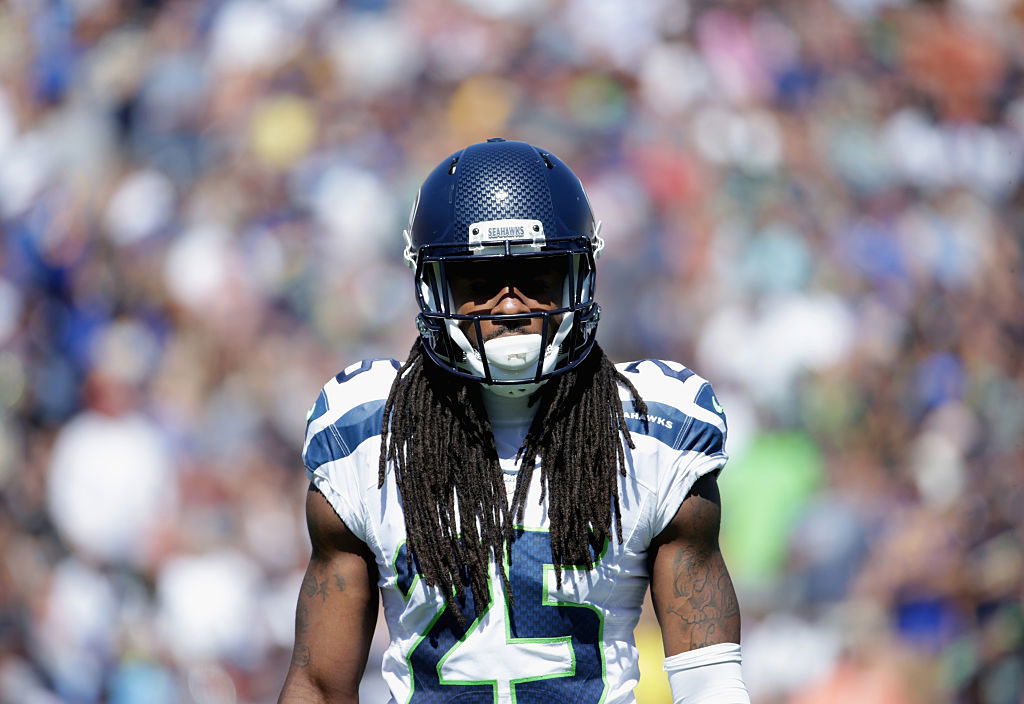 Richard Sherman: "I'm better at life than you"
During the 2013 NFL season, his third in the league, Richard Sherman was on the way to becoming one of the best cornerbacks in the NFL. However, he was beginning to attract a reputation for being a bit of a trash-talker based on his social media (as well as on the field) comments towards Darrelle Revis, Tom Brady and Roddy White amongst others. Invited onto ESPN's 'First Take' hosted by Stephen A. Smith and Skip Bayless, Sherman went on the offensive, trying to take down Bayless for his comments about Sherman, his conduct and his standing amongst fellow corners in the NFL. Sherman told Skip he "had never accomplished anything", labelled him "ignorant, pompous and egotistical" and asked if he was better than Revis right now by Bayless, he simply answered, "I'm better than you".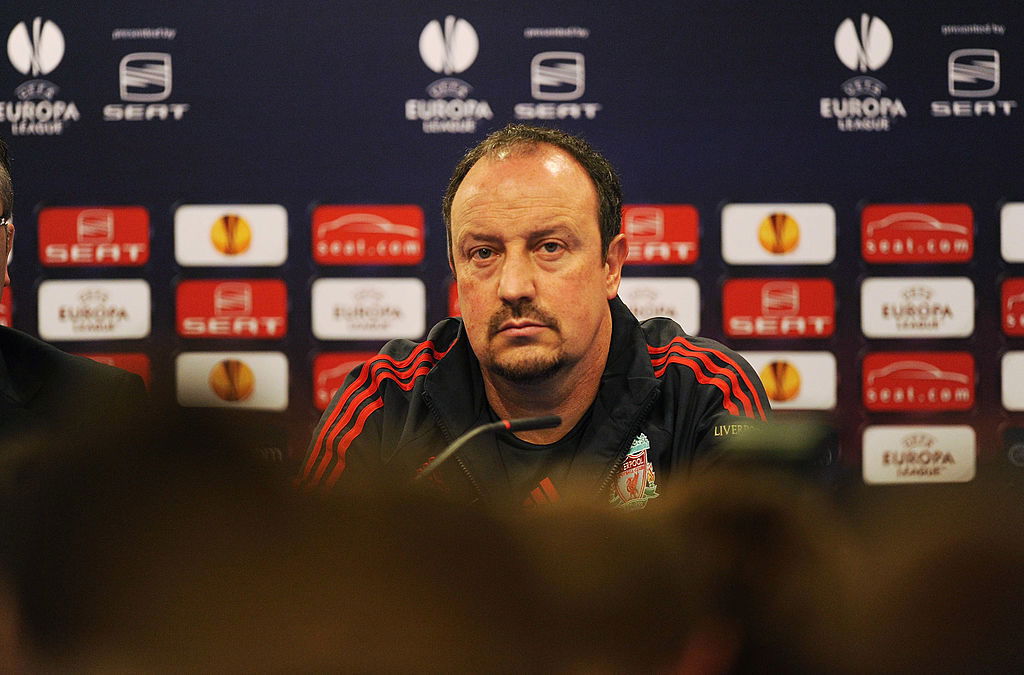 Rafa Benitez and the facts
In the 2008/09 season, Rafa Benitez and his Liverpool side found themselves top of the table in January, ahead of rivals Manchester United. In a press conference, Benitez wanted to address a few issues of his towards Manchester United and more specifically Sir Alex Ferguson. He implied that Manchester United had benefited from the fixture list as they were often handed an extra day's rest and recover between Premier League games. Also, Benitez stated that United had been handed a distinct advantage that they would get to face all the title challenging sides at home during the second half of the season. Then he targeted Ferguson, stating that the FA would not charge him for counts of misconduct towards match officials and that Ferguson had to right to complain about any injustice towards United because the schedule, the decisions in matches and the fixture list were all in favour of United succeeding.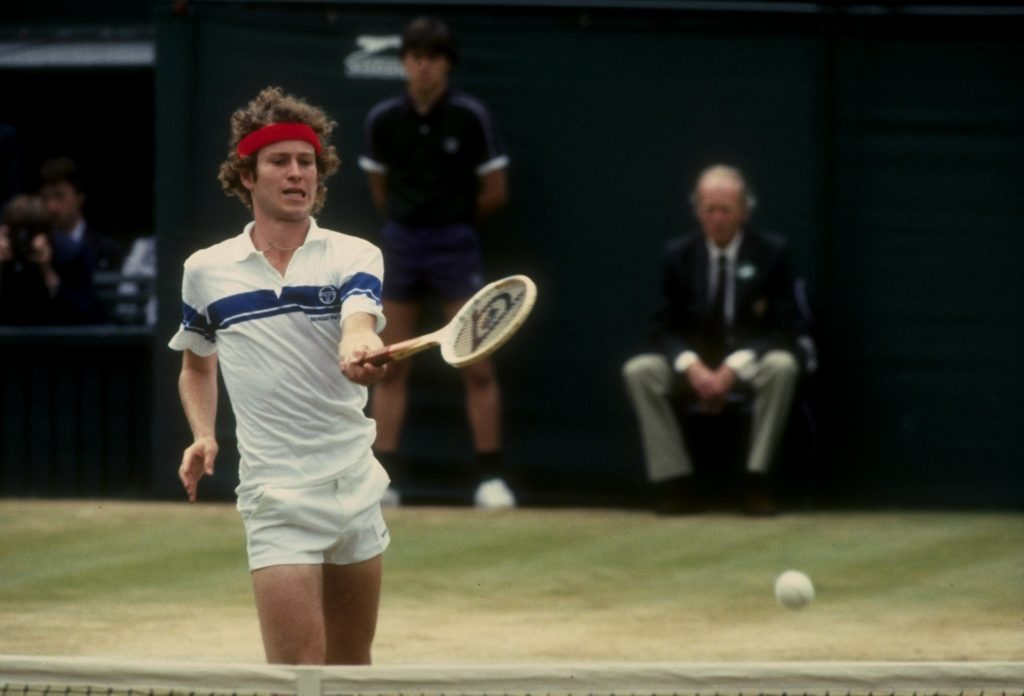 John McEnroe can't believe it
John McEnroe hit one of his textbook winners in a Wimbledon match against Tom Gullikson, only for it to be called out by the umpire. McEnroe, outraged by the call, was struggling to see how it could be called out after seeing "chalk came up off the ground" and the ball "was clearly in" and "everyone knows it in in the whole stadium." He screamed at the umpire "you cannot be serious" which, today, is still one of the most iconic outbursts ever witnessed and branded the umpire "an incompetent fool" before having an extra point handed against him. Decades later, technology proved that McEnroe was right and the ball was in.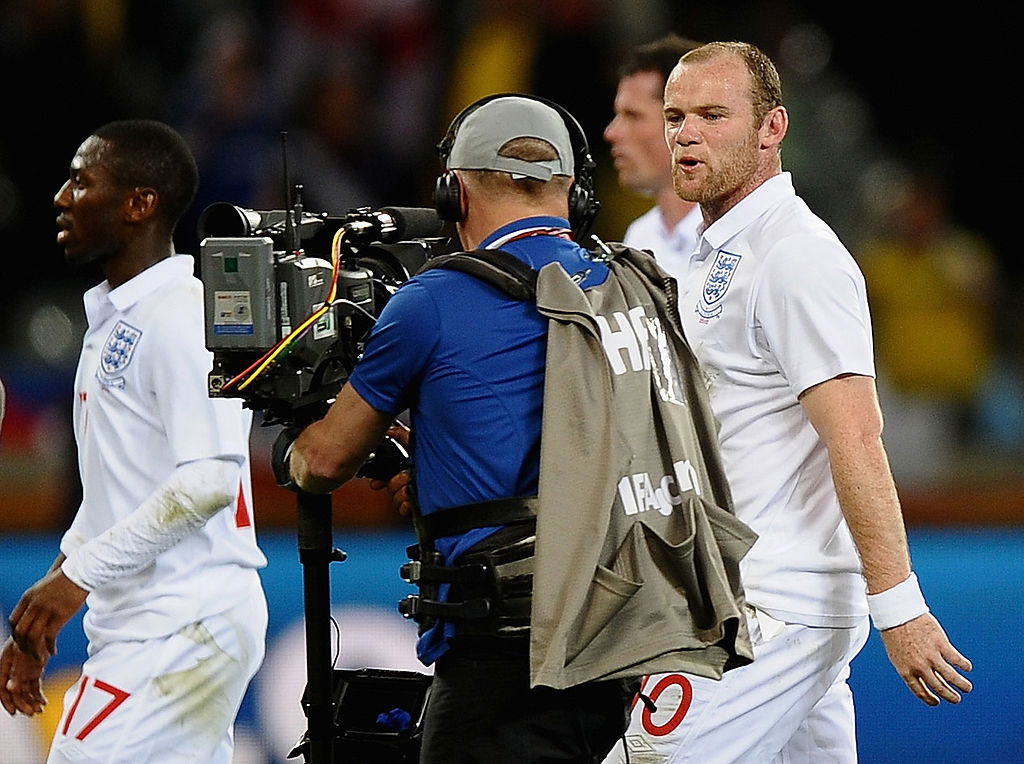 Wayne Rooney attacks England fans
England's 2010 World Cup campaign was largely unsuccessful, but the infamous highly was Wayne Rooney's outburst towards England fans on live TV. Staring down the face of a TV camera, Rooney slated England fans following the 0-0 draw with Algeria, saying "Nice to see your own fans booing you, you football 'supporters'."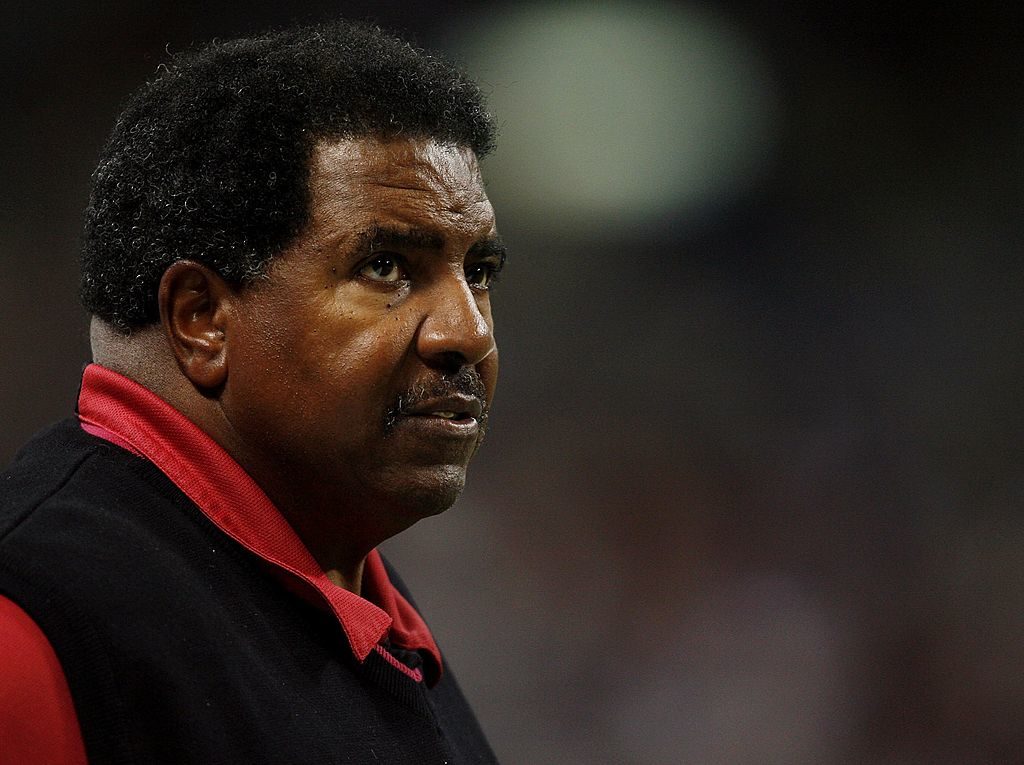 Dennis Green let the Bears off the hook
In October 2016, the Arizona Cardinals looked set to secure their second win of the season as they were leading 20-0 at half-time against the Chicago Bears. However, the late Dennis Green's team capitulated in the second half for the second week running, allowing the Bears to complete a 24-23 comeback victory branded the 'Comeback of the Year'. Green, visibly angry about the result, blew his top in the post-match press conference, stating that the Bears "are who we thought they were, and we let them off the hook."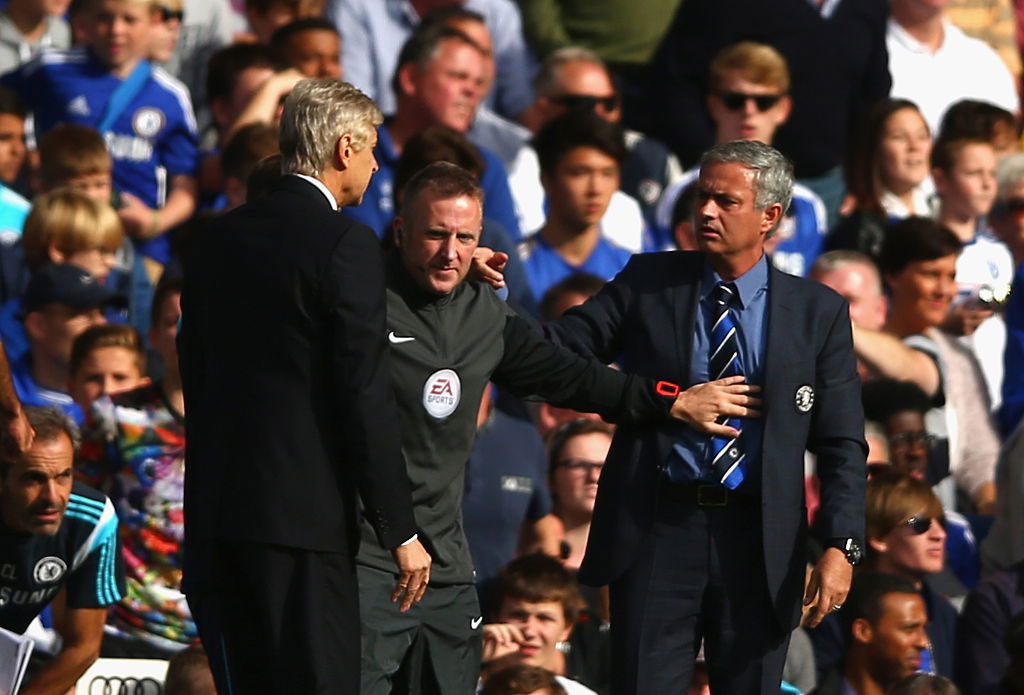 Mourinho calls Wenger "specialist in failure"
The feud between Arsene Wenger and Jose Mourinho rumbled on for nigh on a decade but arguably the most notable moment came in February 2014. Wenger accused Mourinho of playing down his side's title chances because he was afraid of failure, but Mourinho was there to strike back with vengeance. "If he is right and I am afraid of failure it is because I didn't fail many times. Eight years without silverware, that's failure. He's a specialist in failure. If I do that in Chelsea, eight years, I leave and don't come back."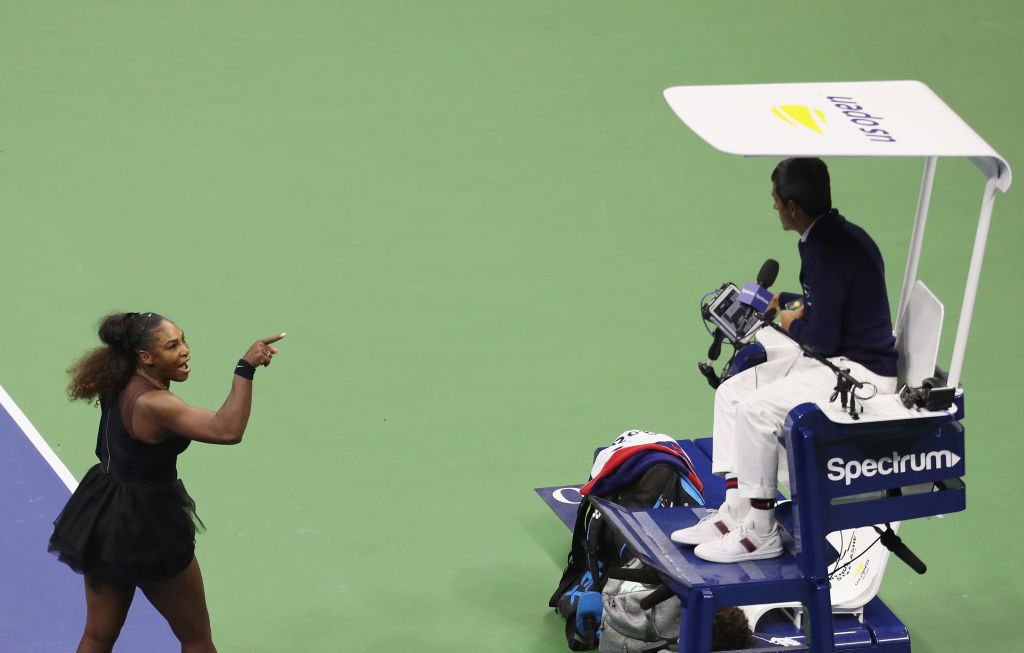 Serena Williams' US Open final meltdown
Serena Williams' bid to win an incredible 24th Grand Slam title at the 2018 US Open ended in rather remarkable fashion. The American lost her cool with umpire Carlos Ramos during the final against Japan's Naomi Osaka. Williams branded Ramos "a thief" after he docked her a point for two code violations. That earned her a game penalty, prompting a further outburst and by this point, Williams had lost her head Osaka went on to win her first Grand Slam 6-2, 6-4, but the headlines were all about Serena.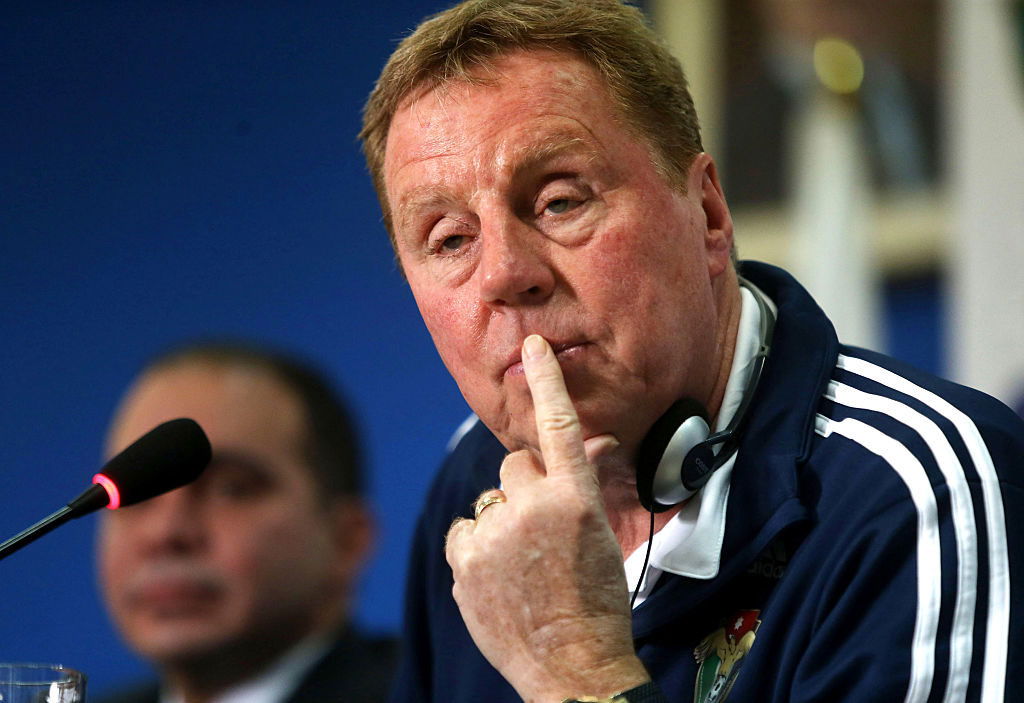 Harry Redknapp ain't no wheeler and dealer
After Tottenham's surprising defeat to Wigan in August 2010, Harry Redknapp was not in the mood to be amused during his post-match interviews. It was near the end of the summer transfer, and Sky Sports' Rob Palmer was questioning Redknapp on his side's transfer business, stating that he made his name "as a wheeler and dealer" which Redknapp didn't take kindly to. "No, I'm not a wheeler and dealer… no… **** off" Redknapp said as he stormed off. Palmer tried to rescue the situation which just led to an extended outburst from Redknapp, saying "I'm not a ******* wheeler-dealer, don't say that, I'm a ******* football manager!"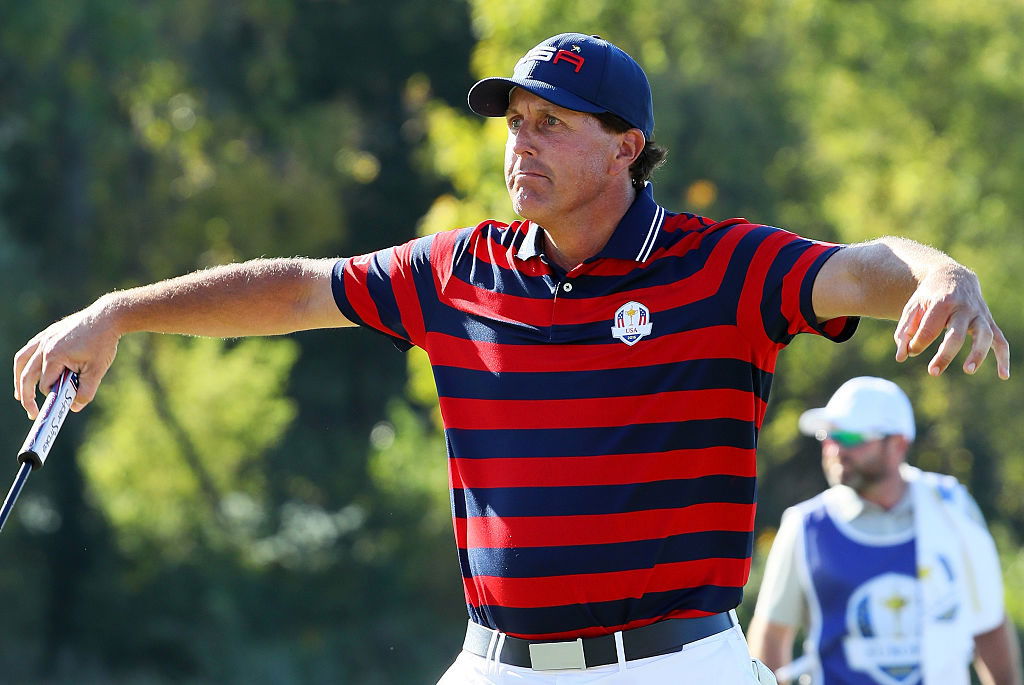 Phil Mickelson criticised the US Tour
Ahead of the 2016 Ryder Cup at Hazeltine National, Phil Mickelson was perplexed when he arrived at East Lake for the Tour Championship even that was held a week before the major team competition. Mickelson couldn't believe that the set-up at East Lake was so different to Hazeltine. He said: The European Tour would never have the setup be so different the week before the Ryder Cup. If we were in Europe and they were going to set up the course a certain way, the week before they would set it up a certain way. We're not going to have rough like that — this is the worst rough I've seen in years. We're not going to have that rough next week. Why the Tour set it up so differently from what we're going to have next week is a lack of communication and working together. It's those kinds of details that we have to sort through as a unit to bring out our best."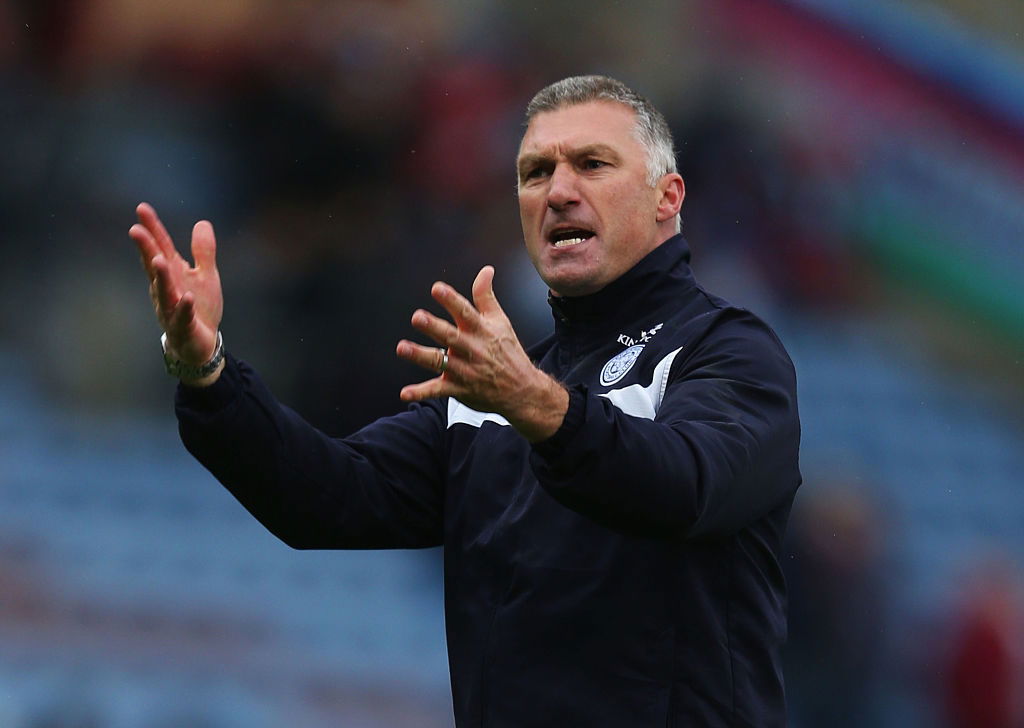 Nigel Pearson loses rag at press conference
With Leicester battling to avoid relegation, manager Nigel Pearson was feeling the pressure. Speaking at a post-match press conference following his side's defeat to Chelsea, Pearson stated that his side had dealt with a lot of "criticism and negativity" and he was hoping his side could deal with it well. Reporter Ian Baker simply asked, "What criticism are you talk about?" A fair question, but not one Pearson took kindly too. "If you don't know the answer to that question then I think you are an ostrich. Your head must be in the sand. Is your head in the sand? Are you flexible enough to get your head in the sand? My suspicion would be no." Baker responded: "There hasn't been much harsh criticism of the players." Pearson battled back. "You are wrong. No, you are wrong. You have been in here, I know you have so don't give that crap with me, please don't give that crap with me."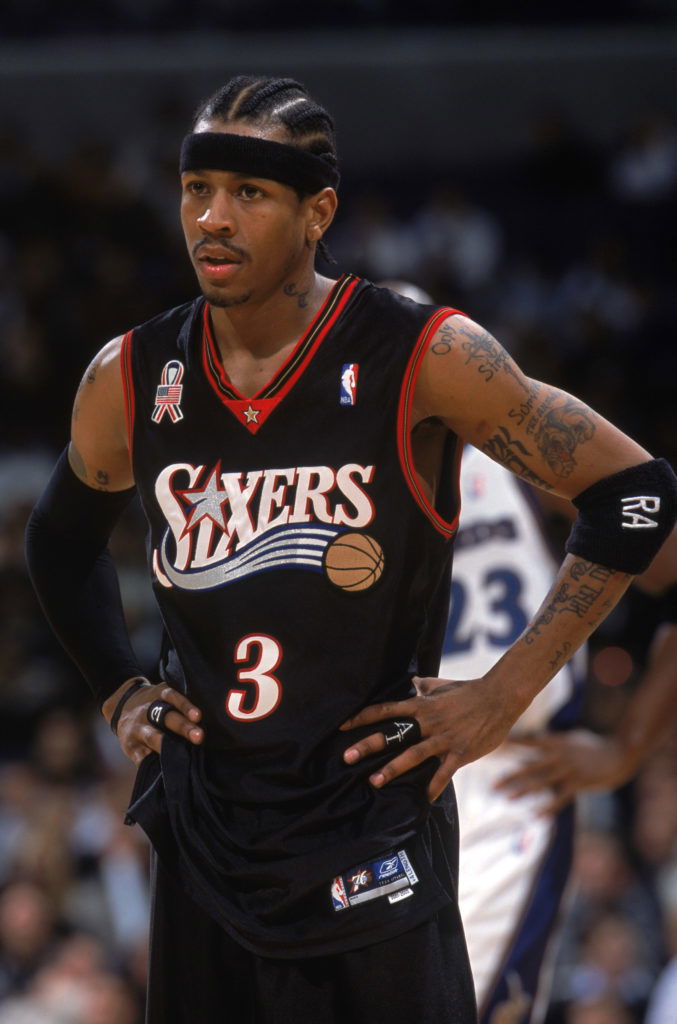 Practice!
After he received some criticism for his alleged poor practice habits NBA star Allen Iverson gave a reply to a question using the word "practice" an impressive 24 times in just under two and a half minutes!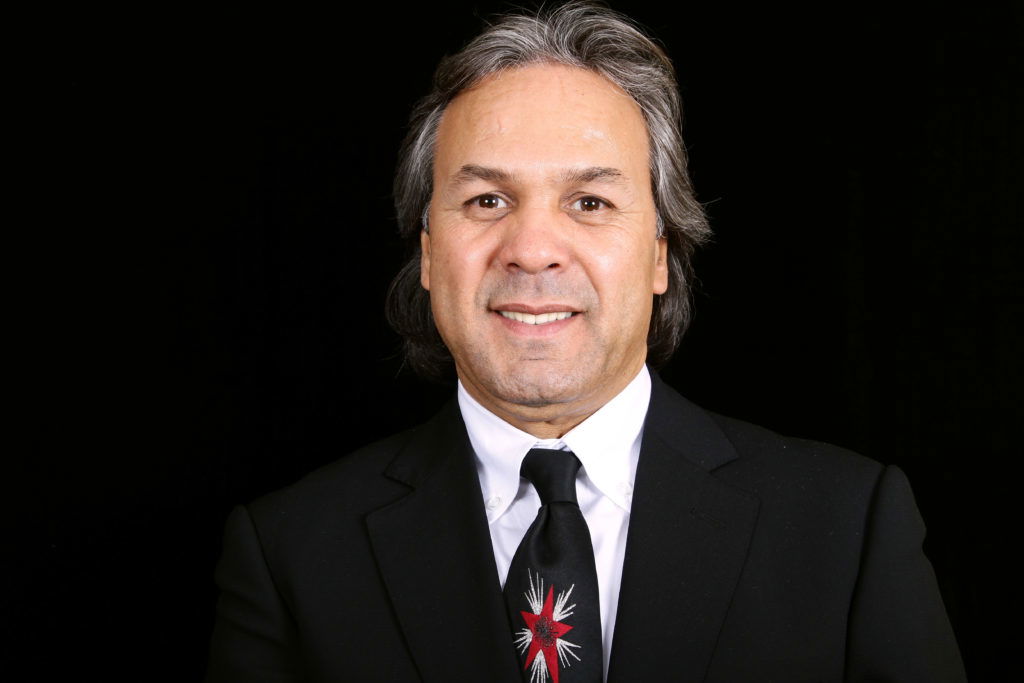 Rabah Madjer calls the press 'the enemy!'
Following Algeria's 3-0 win over the Central African Republic, Riyad Mahrez and team manager Rabah Madjer sat together at a press conference. Reporter Maamar Djebbour asked Mahrez about his team's recent performances, which had been a bit up and down. However, before the then Leicester City star could answer, Madjer exploded at the journalist, telling him to "shut up" four times, called him "the enemy" and told him to "retire and let the next generation do the job."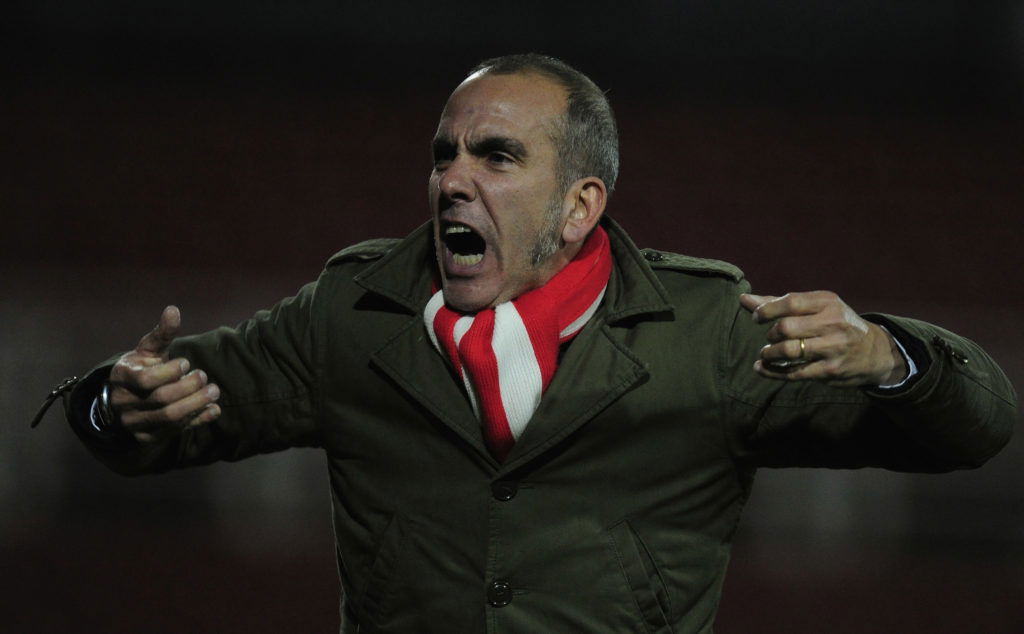 Paolo Di Canio takes aim at his club's own fans!
Swindon manager Paolo Di Canio took the remarkable decision to offer his club's fans their season ticket money back if they didn't like his methods! Swindon fans were unhappy with the Italian following his row with goalkeeper Wes Foderingham. Di Canio substituted Foderingham midway through a game after he made a costly error and the club's fans were not happy. Rather than take the criticism on board, Di Canio told the fans that he would give them their season ticket money back if they wanted and said they should go to watch Oxford United if they were unhappy!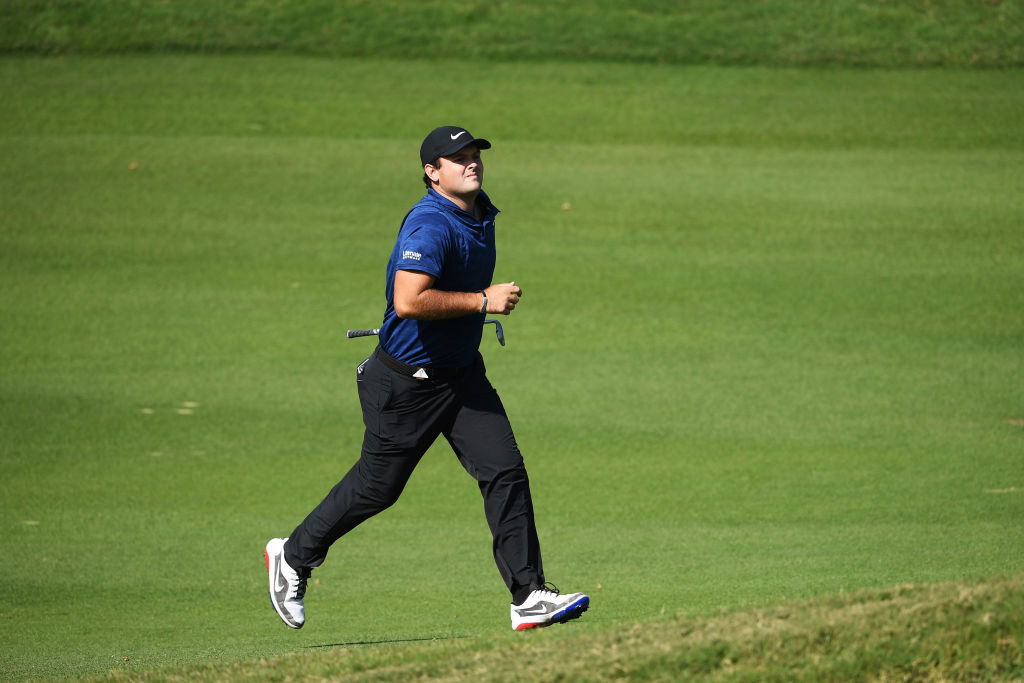 Patrick Reed's homophobic rant.... at himself!
During the first round of the WGC-HSBC Champions tournament in China, American Reed was caught ranting at himself for playing a poor shot. He received a lot of criticism for using a gay slur on camera as he said: "Don't ******* three-putt you ******* f*ggot!"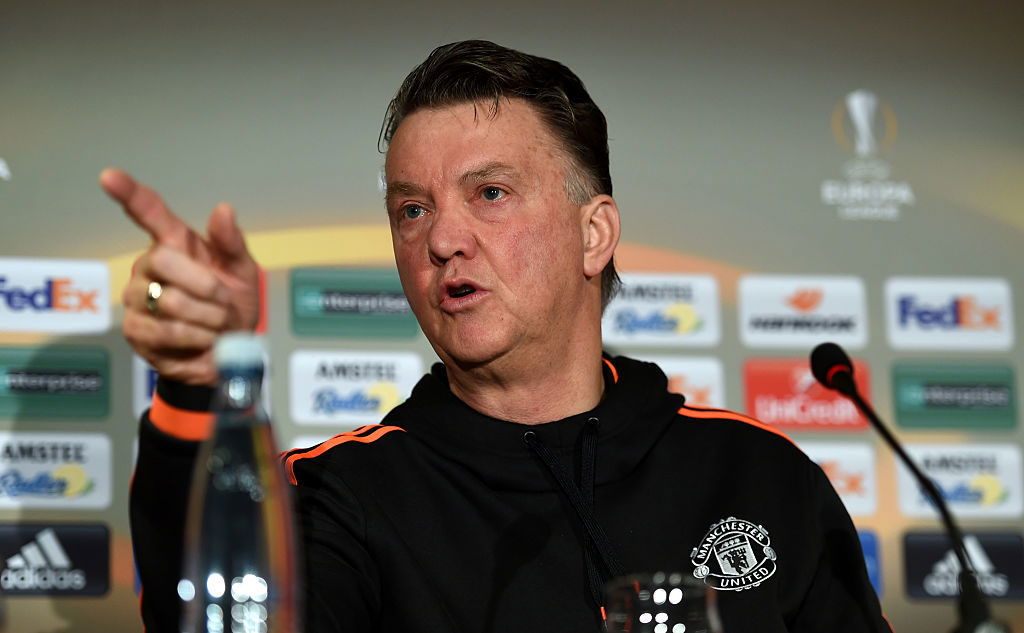 Louis van Gaal's dossier
Following a 1-1 draw with West Ham, then Hammers boss Sam Allardyce called Louis van Gaal's Manchester United team a long-ball team. Van Gaal took exception and turned up at his next press conference with a dossier full of stats to prove why Big Sam was in the wrong to criticise his tactics.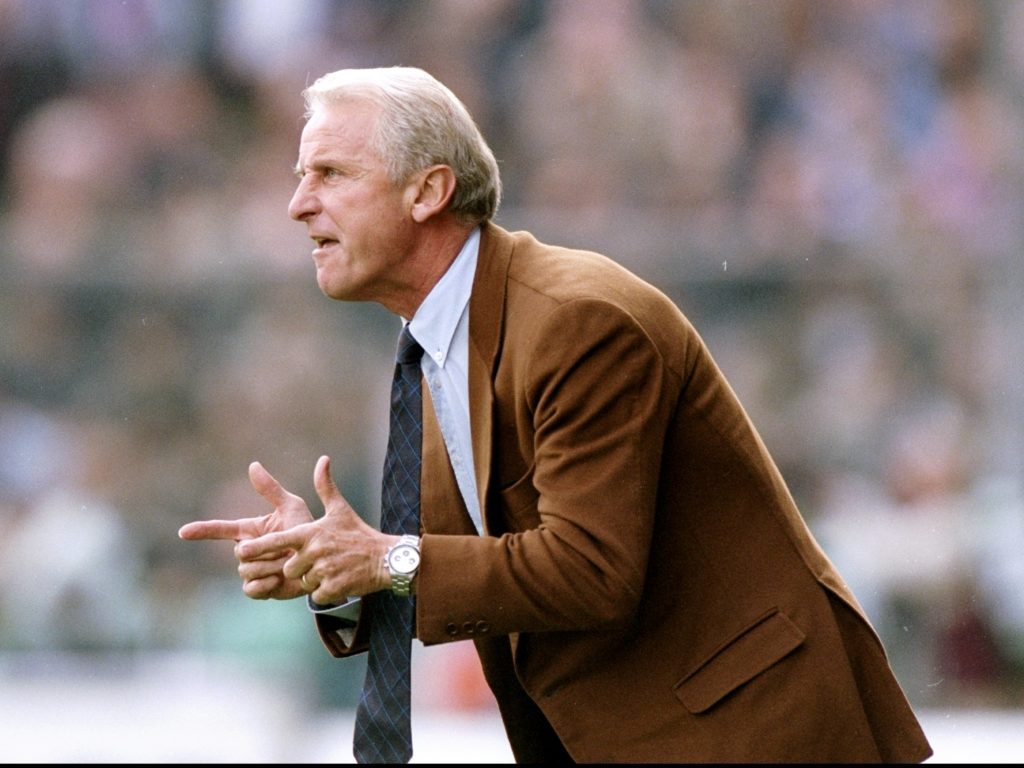 Giovanni Trapattoni calls his own players weak
Giovanni Trapattoni's rant back in 1998 is still well remembered by Bayern Munich fans. In a press conference, he publically attacked his players, saying they "were weak like an empty bottle!"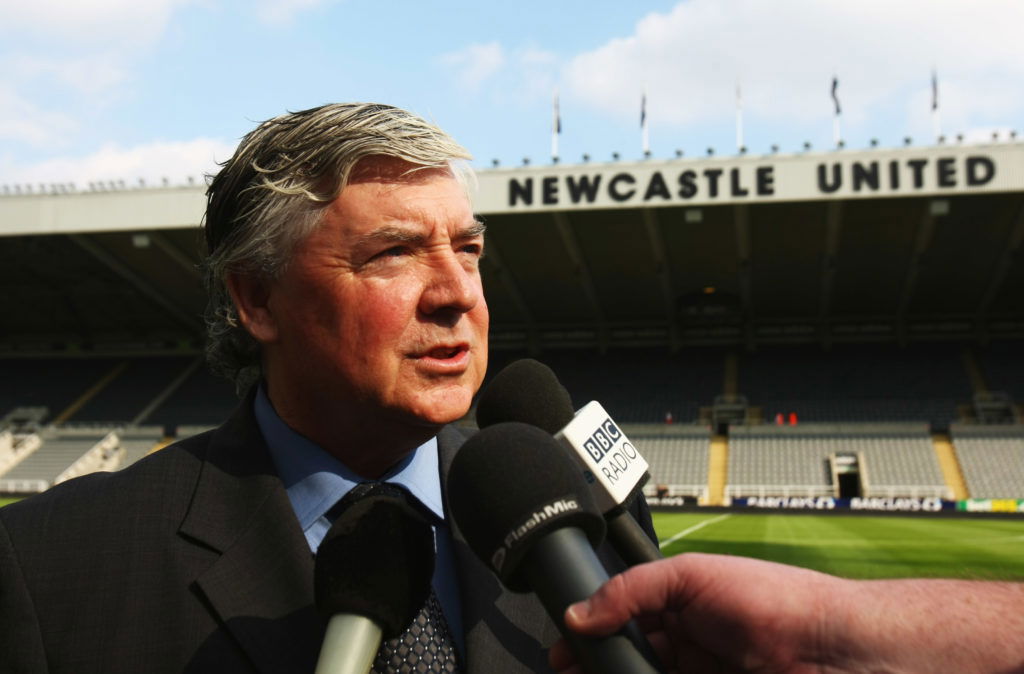 Joe Kinnear swears... a lot
We can't go into too much detail due to the language used but let's just say Newcastle United boss Joe Kinnear's interview, which contained 52 swear words in just under five minutes, wasn't the most composed interview given by a manager!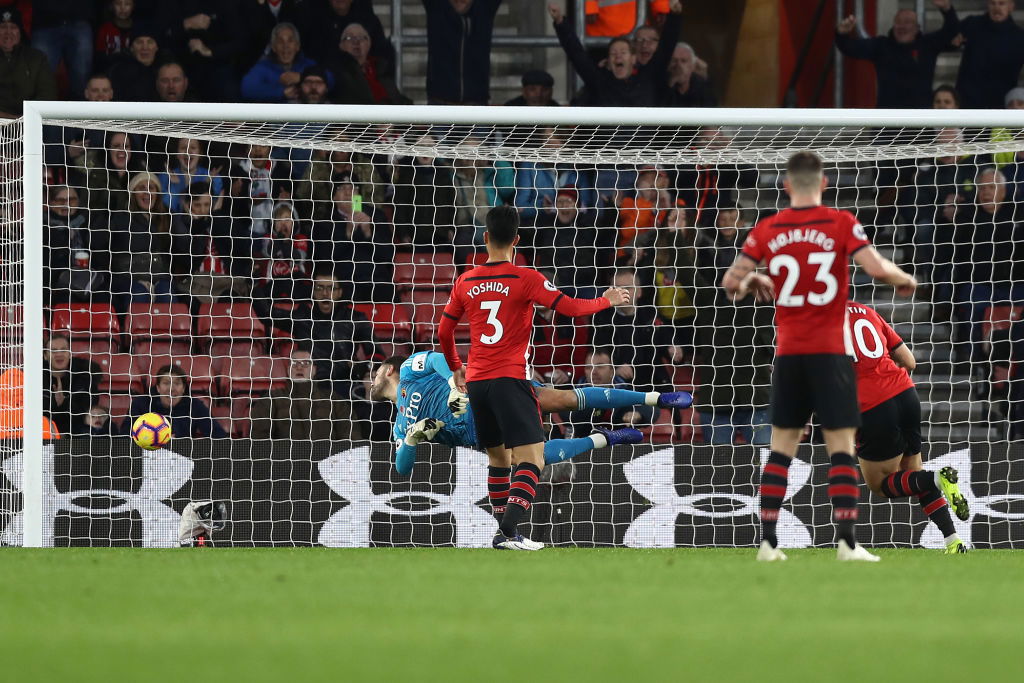 Charlie Austin slams the match officials
Following a Premier League draw against Watford, Charlie Austin slammed the match officials for incorrectly ruling out his goal. When asked about Watford's late equaliser by a BBC reporter after the game, he said: "They shouldn't be in the game, We score a perfectly good goal, make it 2-0, the game's done and dusted. We win the game. The officials cost us two points today."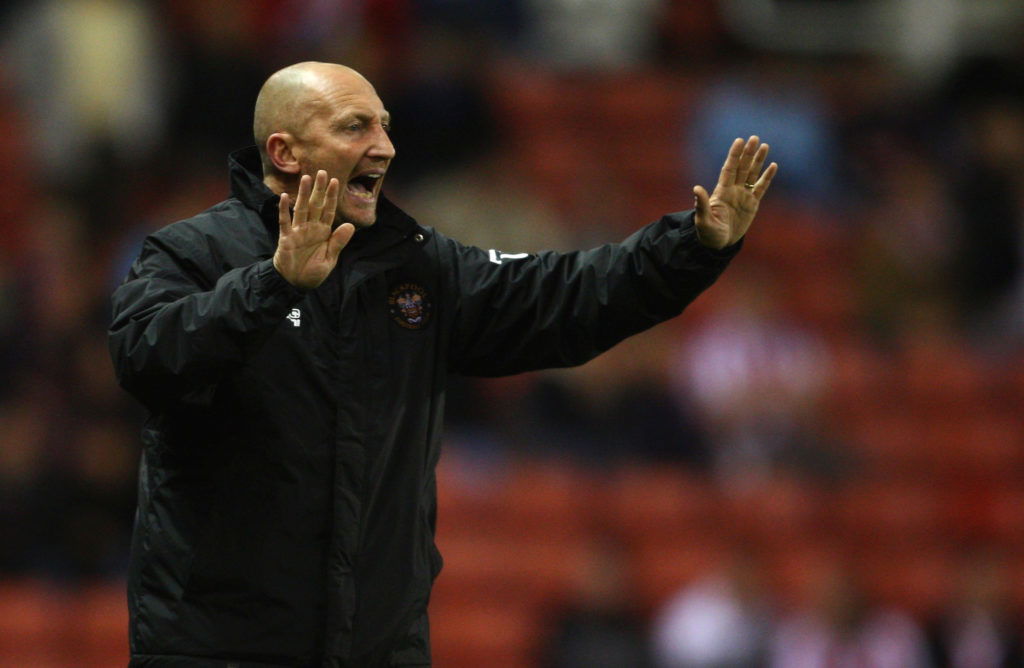 Ian Holloway calls Michel Platini "useless"
When asked to give his thoughts on the idea of a Winter World Cup in 2022 (which has since been confirmed), then Blackpool manager Ian Holloway wasn't happy that UK leagues would be put on hold. "If I was in charge, heads would roll and I know whose heads it would be and I'd love to do it to be fair." On UEFA president Michel Platini, Holloway said "I know he was a good player but he ain't very good at what he does I don't think, in fact, I think he's useless!"
---