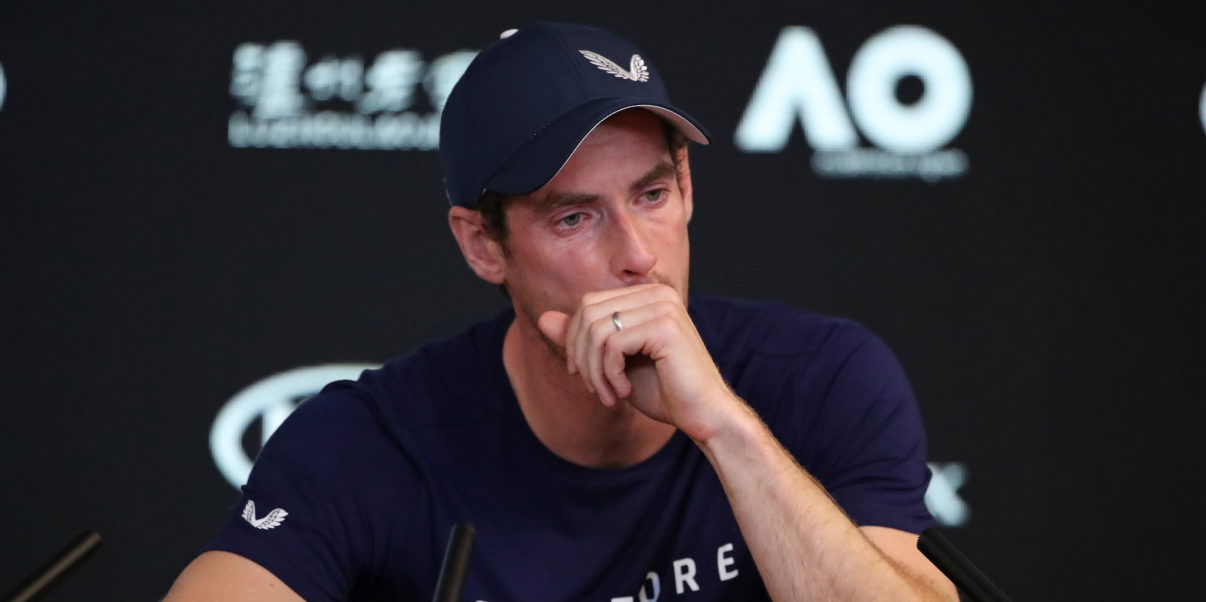 Andy Murray's most memorable matches
At an emotional press conference in Australia, a tearful Andy Murray announced that he planned to retire after Wimbledon this year, but admitted that his persistent hip injury is causing him so much pain that he might not make it past the Australian Open. The former world number one, regardless of what happens between now and the summer, has had an amazing career. In many previous generations, Murray would have been in a class of his own but he's come through in an era that featured three other truly elite-level tennis players in their own right, in Roger Federer, Rafael Nadal and Novak Djokovic. It is a testament to how good Murray is that he was able to keep pace with and, at times, surpass those all-time greats. It was not all plain sailing for the Brit in his rise to prominence though. To show this, we've taken a look back at how he elevated through the ranks with his most memorable matches.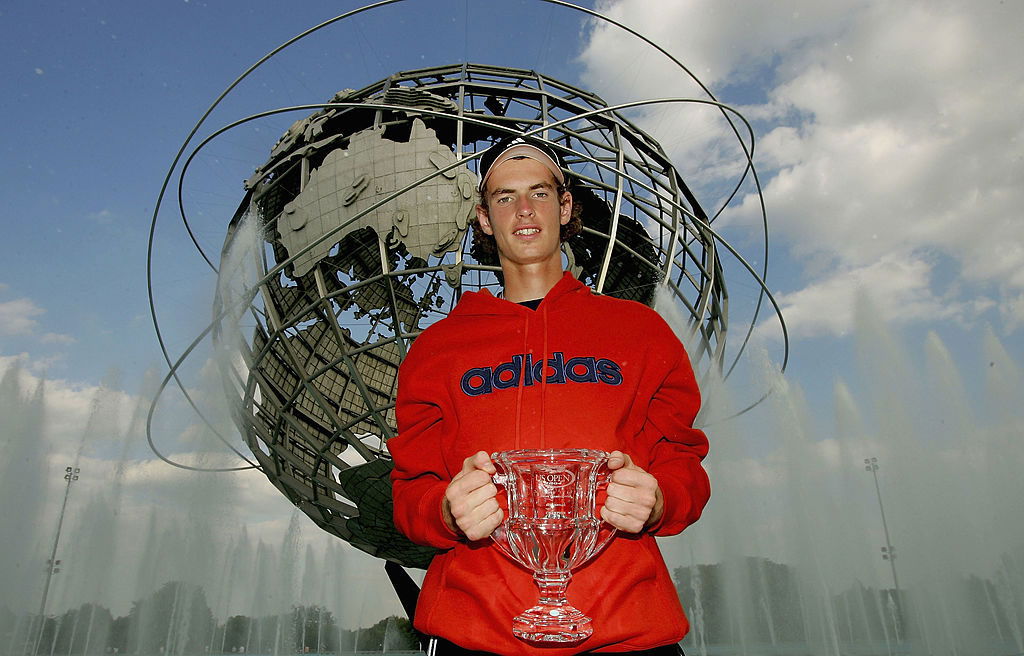 Entering the top 100
After his 2004 Junior US Open victory, Murray began to make a name for himself on the professional circuit in 2005. A famous Wimbledon second round win over 13th seed Radek Stepanek in straight sets would prove to be the first of many memorable Wimbledon moments for Murray as he reached the third round of a major for the first time. He also made his first ATP final in 2005, losing to Roger Federer and secured his first win over Tim Henman the same year, helping him rise from 407th in the world into the top 100.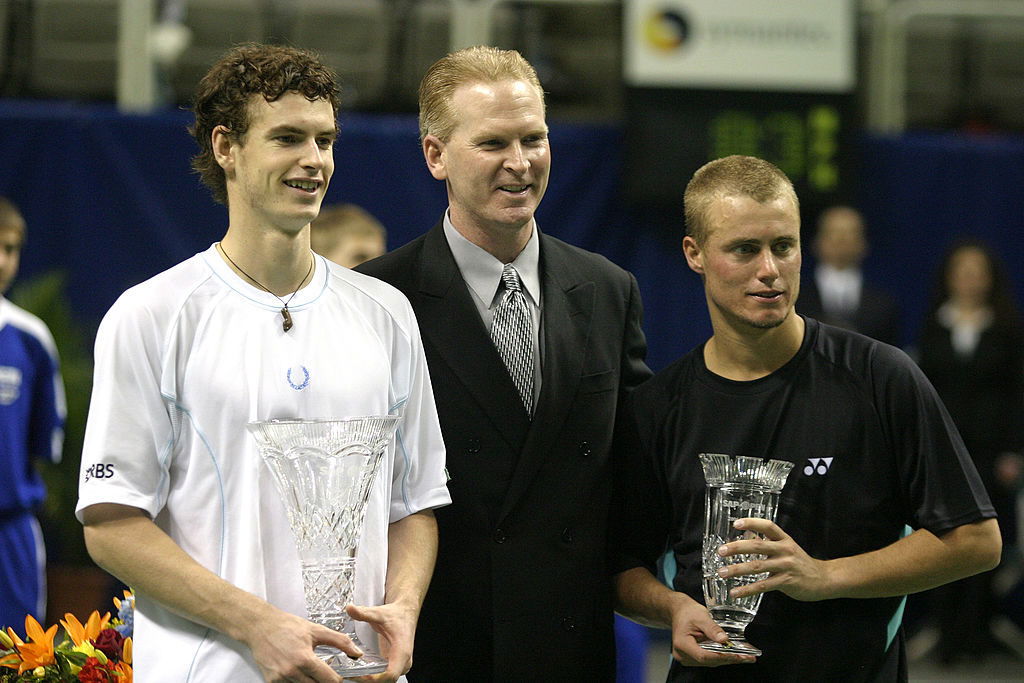 His first ATP title
2006 was another promising year for Murray, but his most notable moment came in the SAP Open. After beating Andy Roddick in straight sets to reach the final, Murray faced the daunting task of coming up against Lleyton Hewitt. Losing the first set 6-2, Murray battled back with great desire to level the match at one set apiece with a confident 6-1 showing in the second set. The final set went to a tie-break and Murray showed the resiliency and determination of a champion to edge Hewitt 7-6 and secure his first ATP title. He became the youngest player to win the SAP Open since 1988 and rose into the top 50 after this win.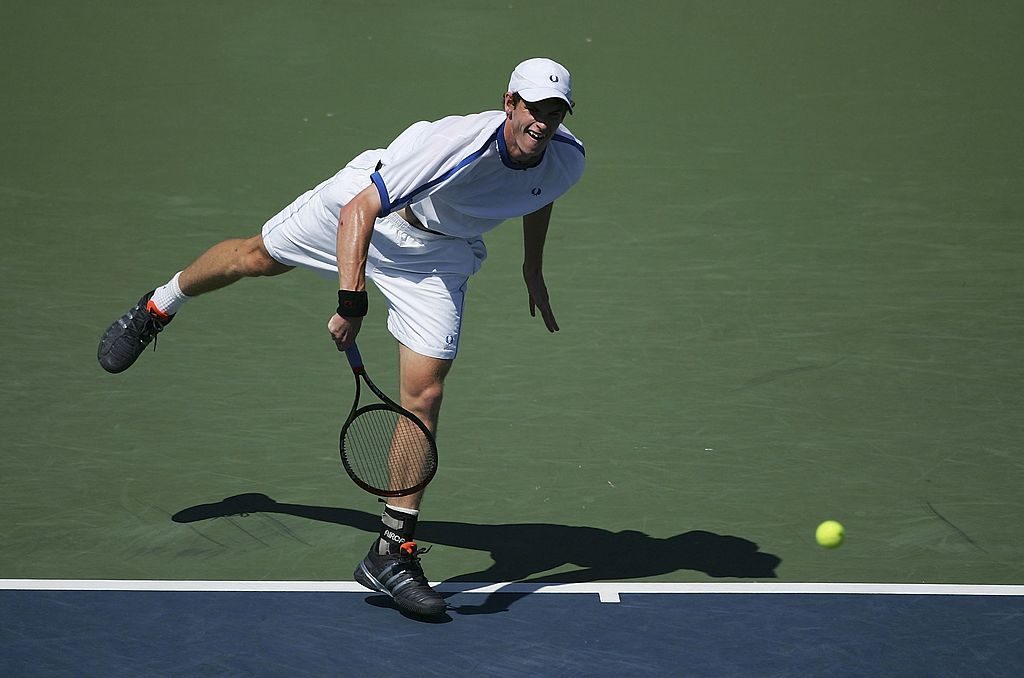 Ending Federer's unbeaten streak
At the Cincinnati Masters, Murray pulled off arguably the biggest win of his short career to date when he knocked off Roger Federer in straight sets. Federer was in the midst of a 55-match unbeaten run on the American hardcourts before Murray ended the streak. Federer had also made the final of 17-straight tournaments before losing to Murray. His performance at the tournament helped elevate the Scottish star into the world's top 20.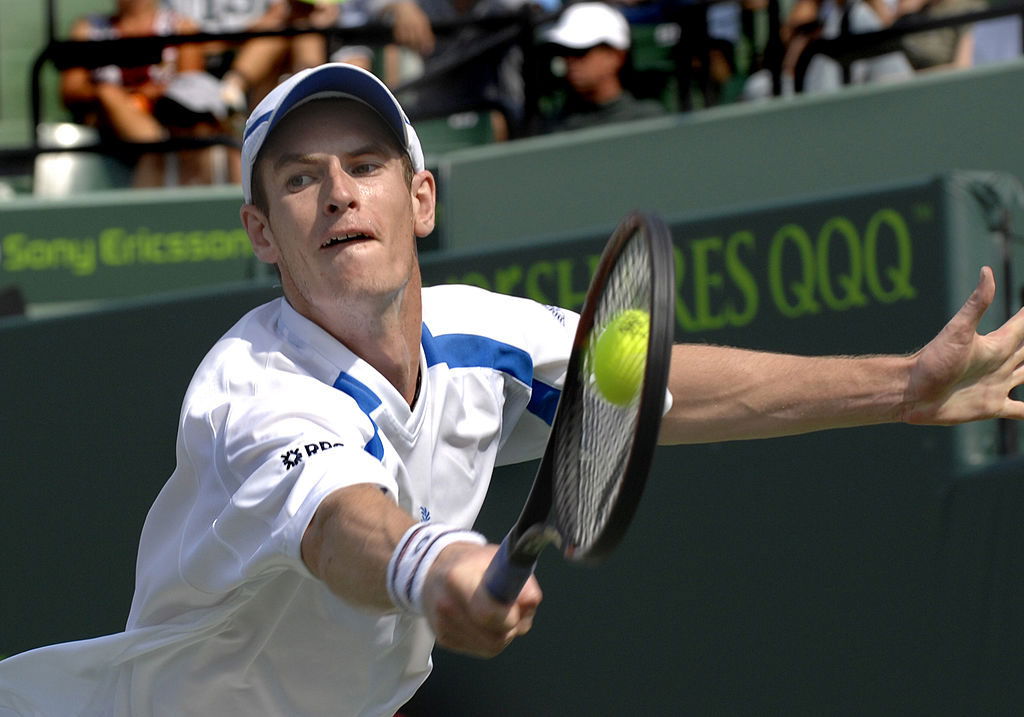 His first top 10 placing
A strong showing at the Miami Masters in 2007, which ultimately saw him defeated by Rafael Nadal in the semi-final, was enough to see him rise into the top 10 in the world and become regarded as one of the best the game has to offer.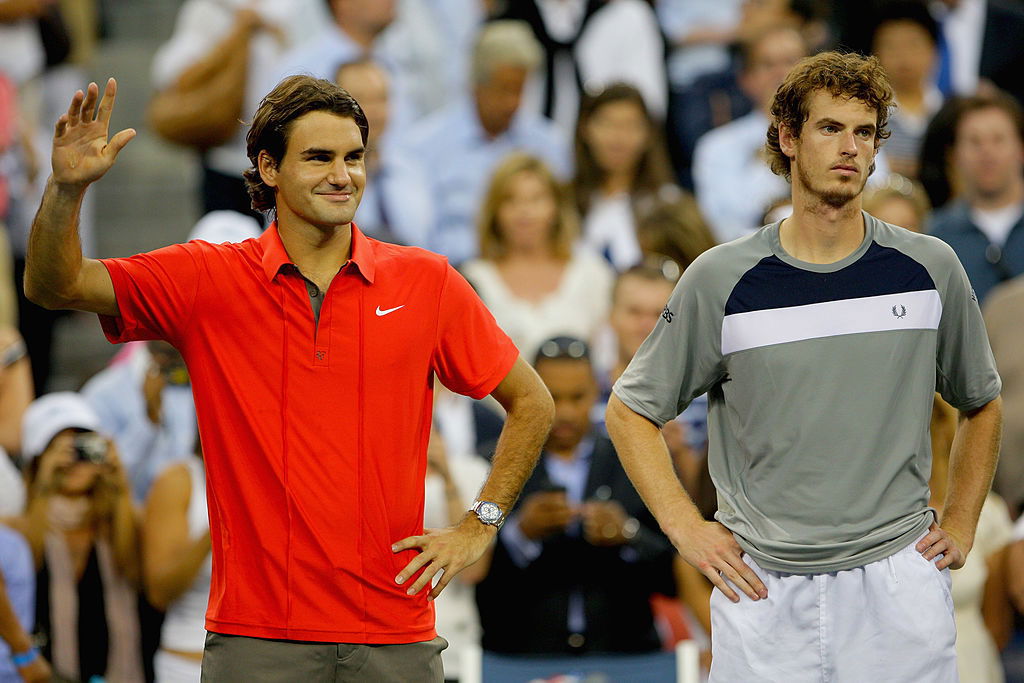 Murray's first taste of a major final
After suffering defeat to Nadal in the 2008 Wimbledon quarter-final, Murray took his revenge on the Spaniard in the semi-final of the US Open. Coming through a two-day match with Nadal, Murray made his first major final, where he took on Federer. While the writing was on the wall as Federer won in straight sets, Murray began to establish himself amongst the game's elite as he rose into the top four in the world rankings for the very first time.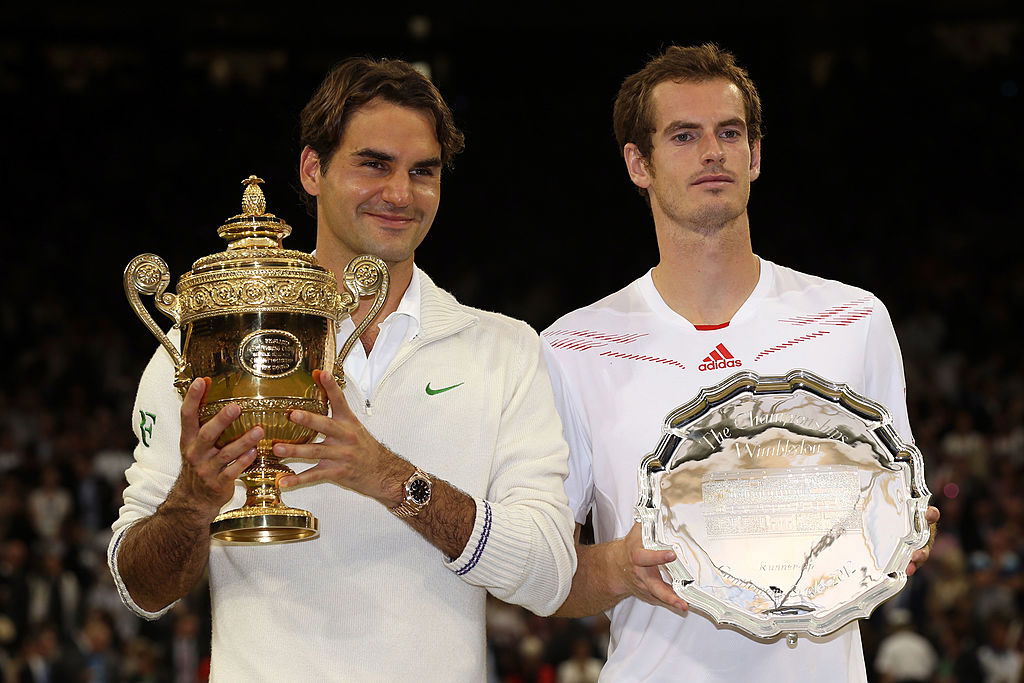 Wimbledon 2012
Wimbledon 2012 was meant to be Murray's year. He was the first Brit to make the final since the famous Fred Perry and he was playing better than he ever had played before. After winning the first set against Federer, people started to believe that maybe this was the year. However, the veteran Swiss superstar won the next three sets to secure yet another Wimbledon title. Murray was a broken man, he looked so dejected, he thought he had let everyone down and that maybe this opportunity would never come around again but little did he know what was around the corner…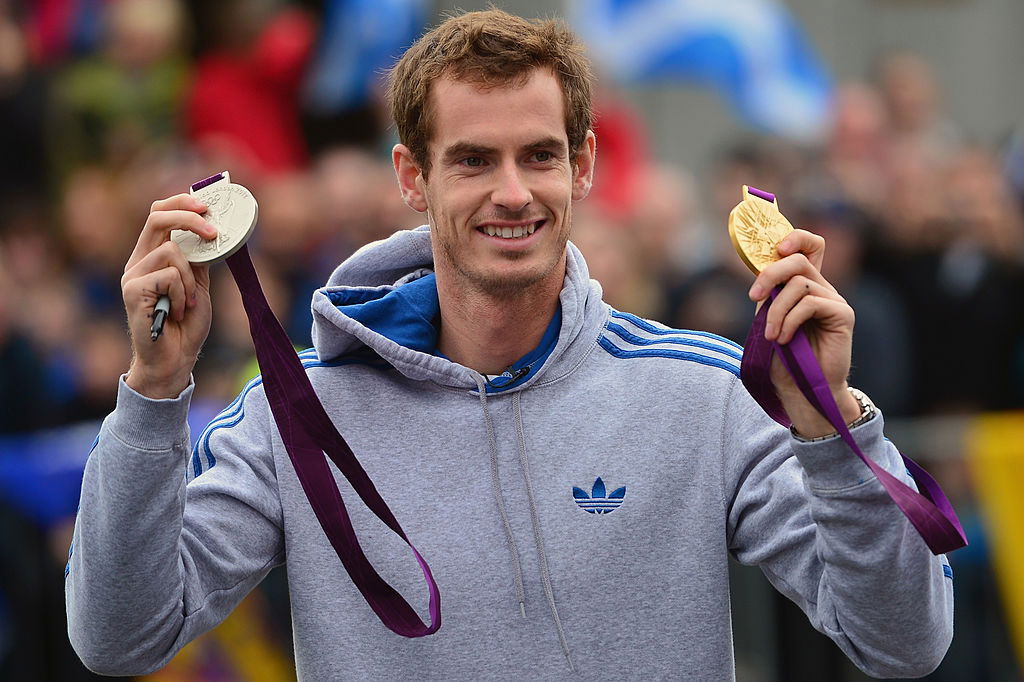 Olympic Resiliency
That summer, during the London Olympics, Murray progressed to the final of the Tennis tournament held at Wimbledon. Who stood between him and the gold medal? Roger Federer, again. Just weeks after his crushing defeat at the hands of Federer, Murray gave the Swiss star a taste of his own medicine with a straight sets win to take the gold medal. He went on to also win silver in the mixed doubles but this was the first time Murray truly came up trumps in a major final, giving him the belief that he could beat anyone, anywhere.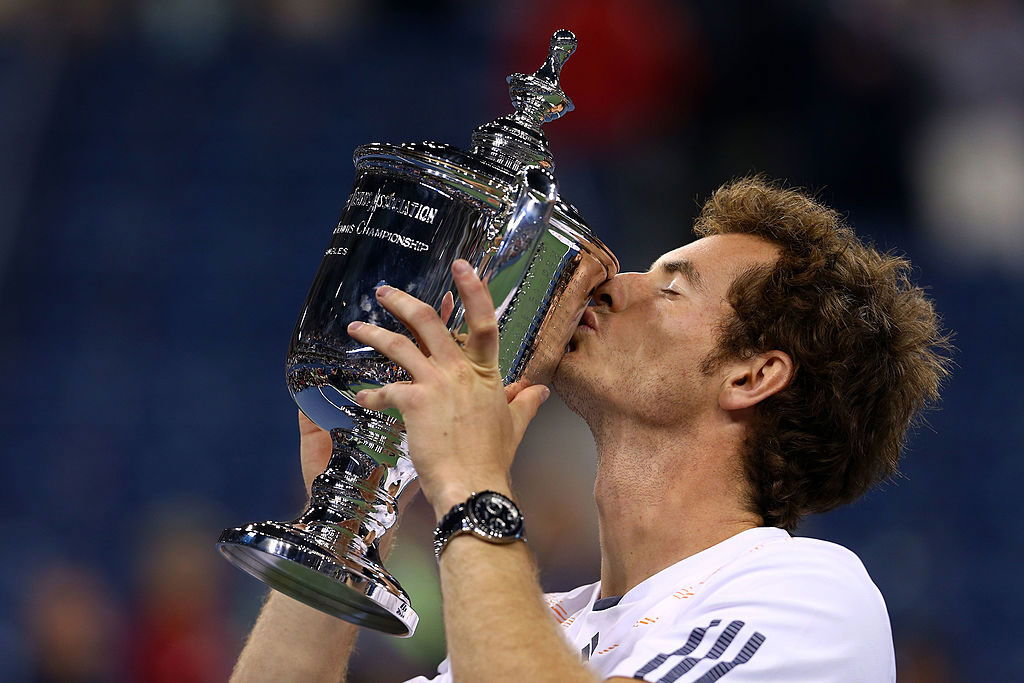 His first major title
2012 was a career year for Murray. His first Wimbledon final was followed by a gold medal at the Olympics and he capped it off with his first major title victory by beating Novak Djokovic in the US Open. After Murray took the first two sets, Djokovic fought back to force a fifth and final set. Some might have crumbled under the pressure but Murray, fresh with a new found sense of fortitude and determination, prevailed to claim his first win at a major.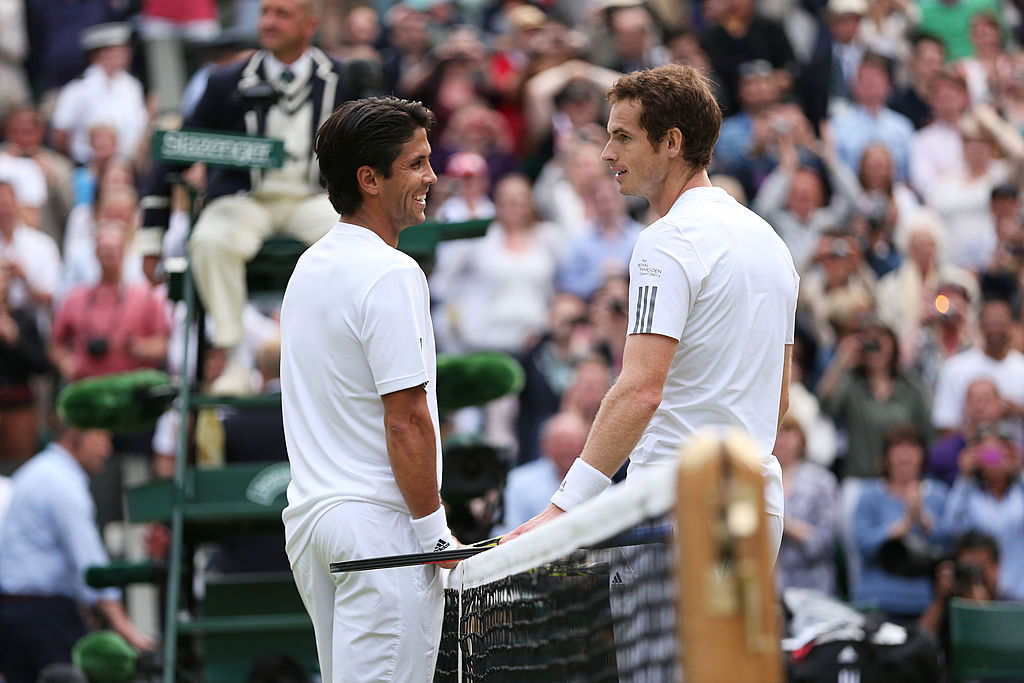 That win over Fernando Verdasco
In 2013, Andy Murray was tipped to go one step further and become Wimbledon champion. That story nearly came to an abrupt end when he came up against Fernando Verdasco in the quarter-final. Murray went down two sets to love after Verdasco came out of the blocks flying. The Brit needed to dig deep to battle back into the tie. He squared the match up at two sets apiece before finally overcoming Verdasco 7-5 in the final set to progress to the semi-final. How things might've changed if he didn't find the win here!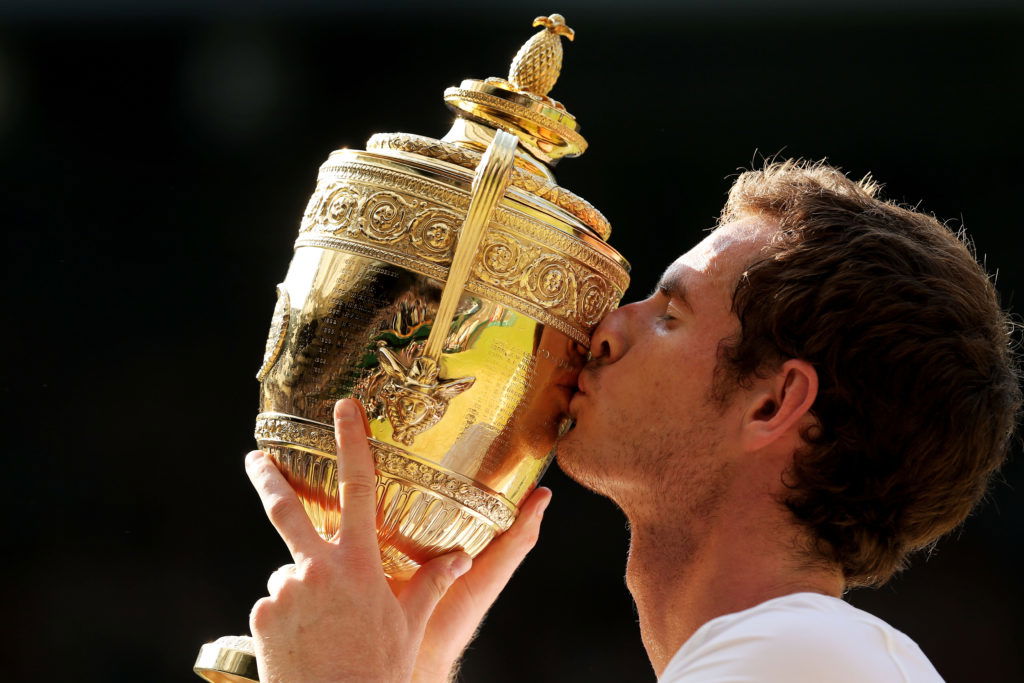 Getting over the Wimbledon hump
Murray ambled his way to the final where he faced an in-form Novak Djokovic for their fourth career meeting in a major final; the Serbian edging the battle 2-1 to date. A ruthless Murray blew Djokovic away for a comfortable straight sets victory to become the first British Wimbledon champion since Fred Perry. A weight was lifted off Murray's shoulders after he finally got over the hump to secure the title he'd always dreamed of winning.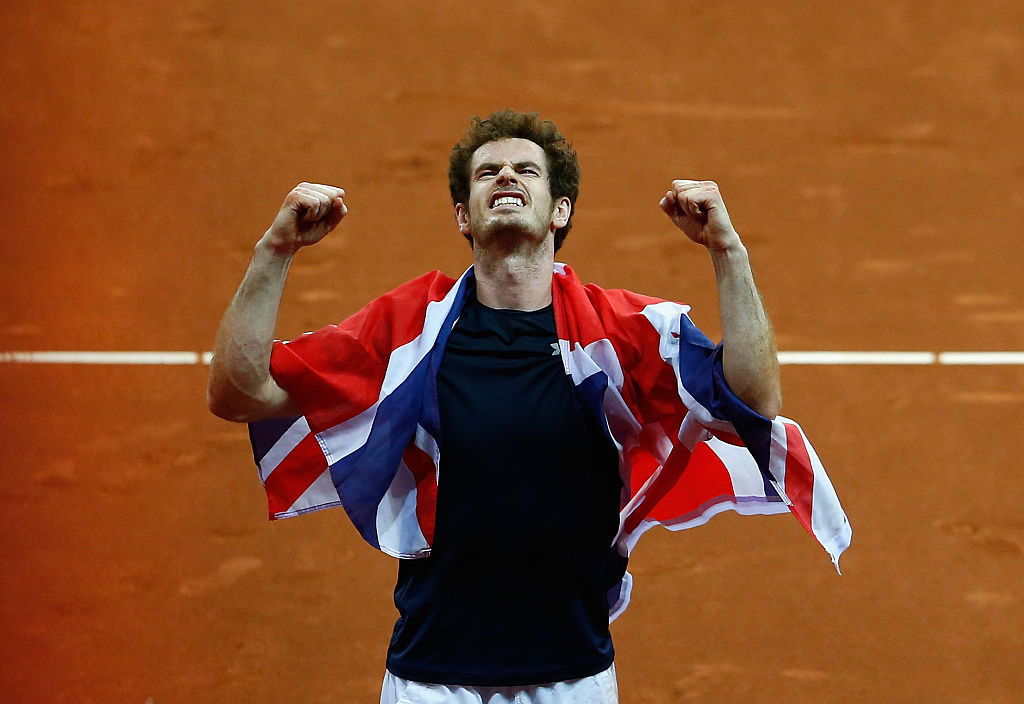 Leading Britain to Davis Cup triumph
It had been 79 years since Britain had won the Davis Cup when Murray led Britain to the 2015 final, where they came up against Belgium. In the final match, Murray was up against David Goffin, with the title on the line. A straight sets victory followed as Murray became the first person to go unbeaten in 11 Davis Cup rubbers in one season. Playing his third match in as many days, Murray's strength and determination shone through as he made more history by lifting the famous trophy for his country.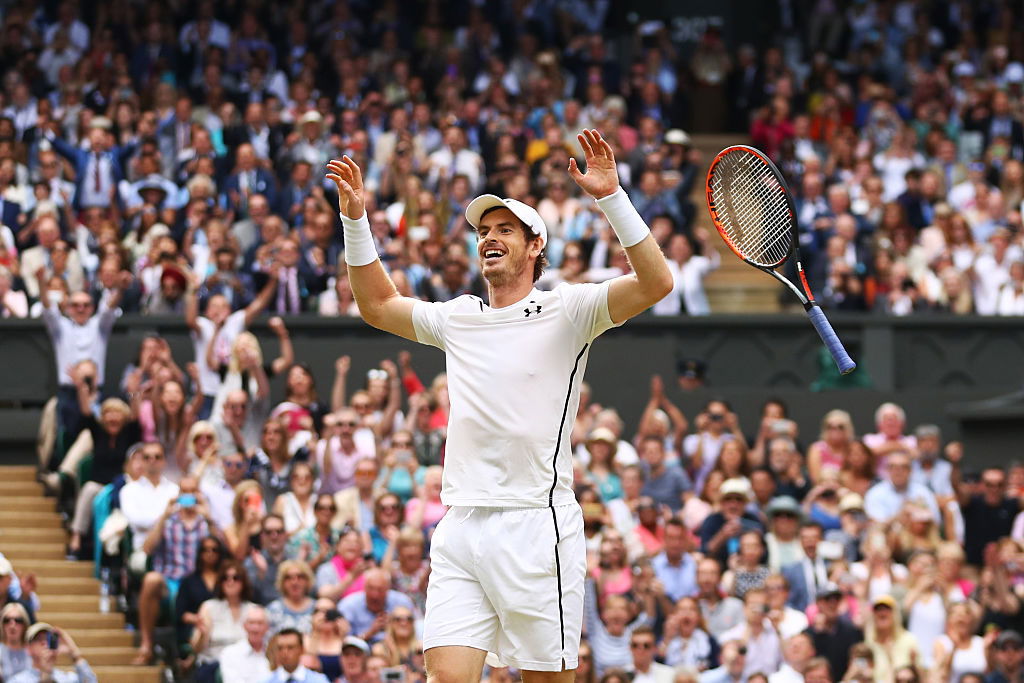 Two-time Wimbledon Champion
After three barren years on the domestic circuit, 2016 saw Murray return to Centre Court for another Wimbledon final, this time against Milos Raonic. This was the first time where Murray made a major final where he wouldn't be facing either Federer or Djokovic and as such, he was made a heavy favourite and duly delivered a straight sets victory. After going 77 years without a British Wimbledon Men's Singles champion, Murray had won the tournament two of the last four times, establishing himself as the greatest British tennis player of all time.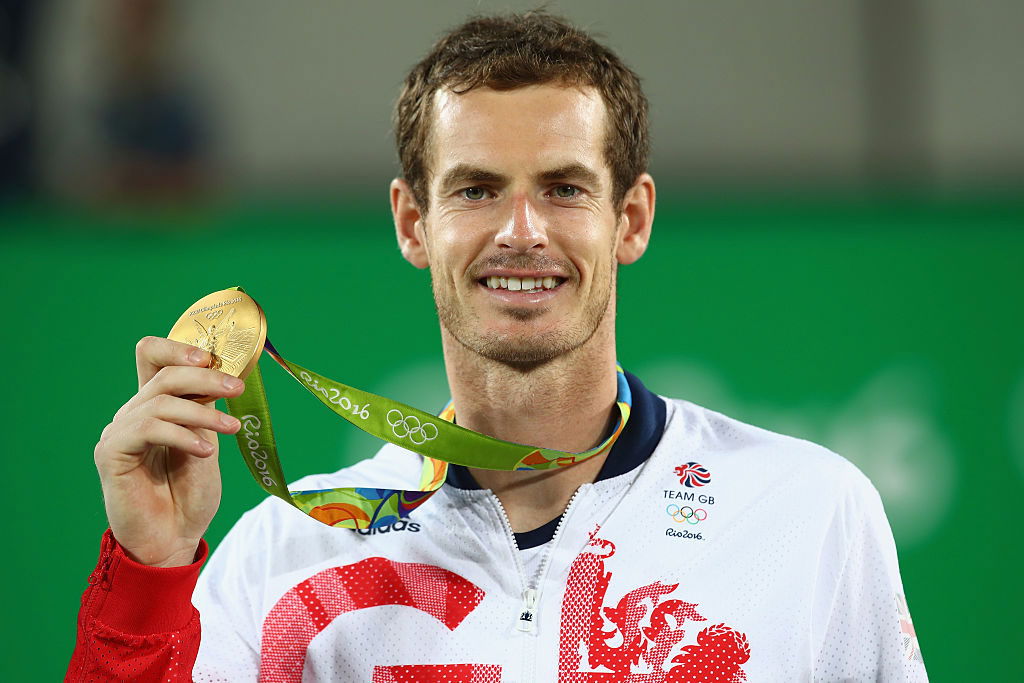 Back-to-back Olympic golds
Murray was pitted up against Argentina's Juan Martin del Petro as he defended his Olympic title in 2016. A dramatic match ensued but Murray was too good for the Argentine as he secured back-to-back gold medals in the Men's Singles – becoming the first Brit to do so in the open era. Another feather in his cap.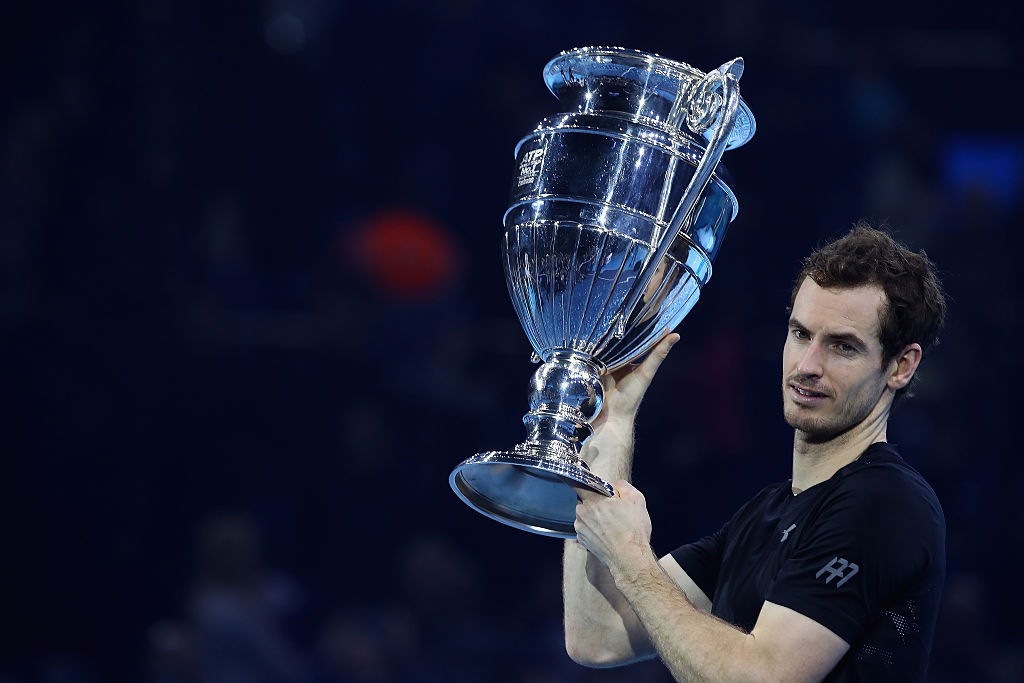 ATP Finals victory and becoming world number one
Murray was to be officially named the world number one after reaching the final of the ATP World Tour Finals where he'd face off with his old foe Novak Djokovic. This capped off an unbelievable run where he made at least the semi-finals in 12 of his last 13 tournaments. A straight-sets victory over Djokovic secured Murray's maiden ATP World Tour Finals triumph and allowed him to be crowned world number one in style.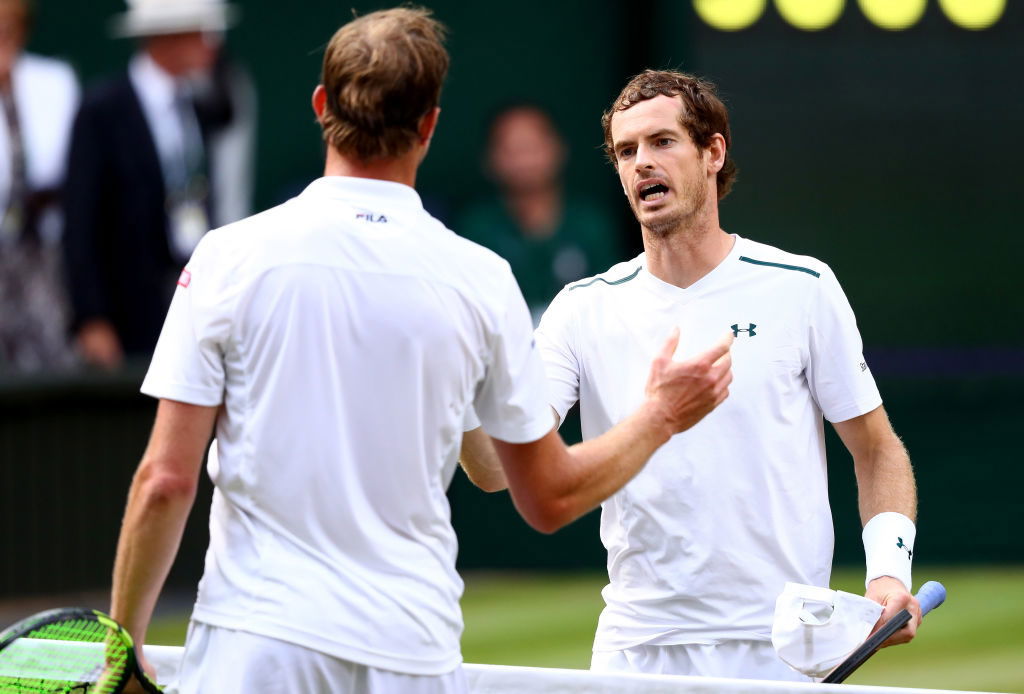 Defeat to Sam Querrey at Wimbledon
2017 was a tough year for Murray as he battled with elbow and hip issues. However, despite concerns about his health, Murray made it to the quarter-finals at Wimbledon but, clearly struggling, he was defeated in by Sam Querrey in five sets.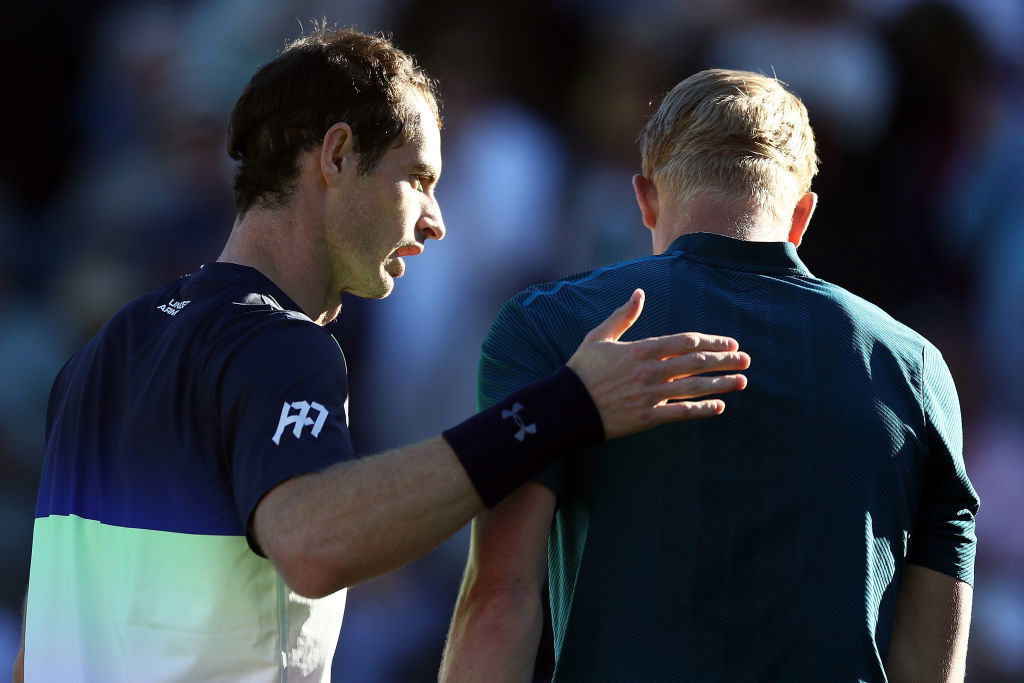 Passing on the baton?
As 2018 rolled around, Murray was still battling with his hip injury and had even had surgery to hopefully rectify the problem. Murray, despite a stop/start season, was given a wildcard for the Eastbourne International. He beat Stan Wawrinka in the first round before losing to Kyle Edmund, the man who had now overtaken his as Britain's number one, in the second round.
---